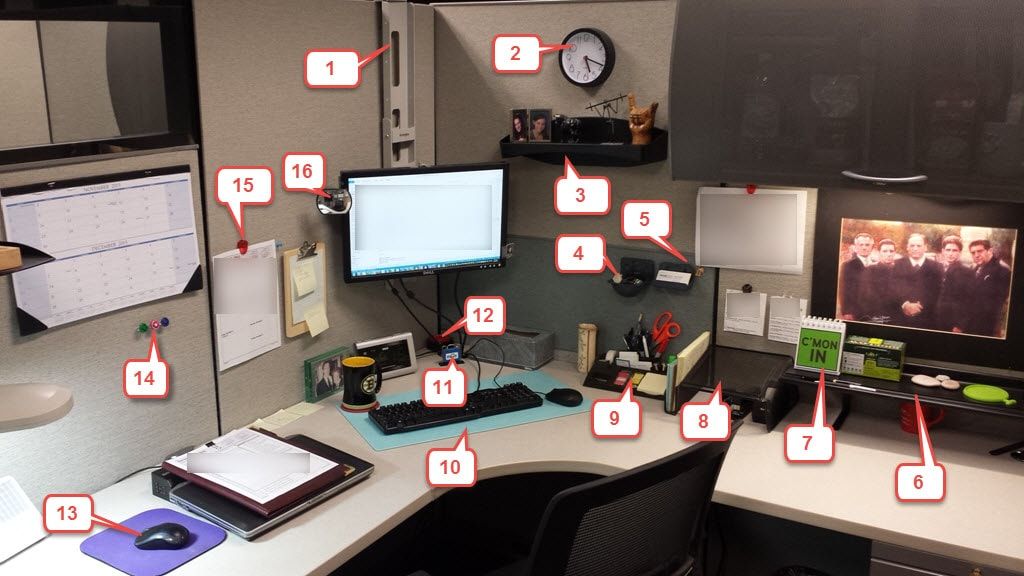 Once again the powers-that-be at my place of employment decided to move me from one cubicle to another. This particular article will show off and detail the many cubicle accessories that I have utilized in transforming my new workspace.  Modern desk accessories including the ever-popular industrial desk accessories are available to any of us who wish to enhance our working areas.
In my new move, a number of weeks ago, I am still not any closer to the windows but, so far, I appreciate the quiet and solitude of the new space. Also, with better overhead lighting and my favorite sunlight desk lamp, it is certainly brighter in this new office cubicle. And if you have read any of my articles you know how much lighting in my office cubicle means to me as far as my mood is concerned…
I have heard from many of you that you'd love to see my office cubicle as well as my office cubicle accessories. Well, what is a better way than to see it with nothing in it and then to see it fully accessorized? So, I took this move opportunity to document some before and after photos to show off my new office cubicle! As you will notice as you scroll down I labelled all of the cubicle accessories in my office in case you may be interested in learning more about them.
Here are some larger, more detailed images of my new office with my cubicle accessories labelled and links to my articles about the products are shown in the legend below each image.
Click on any link below the images for more details!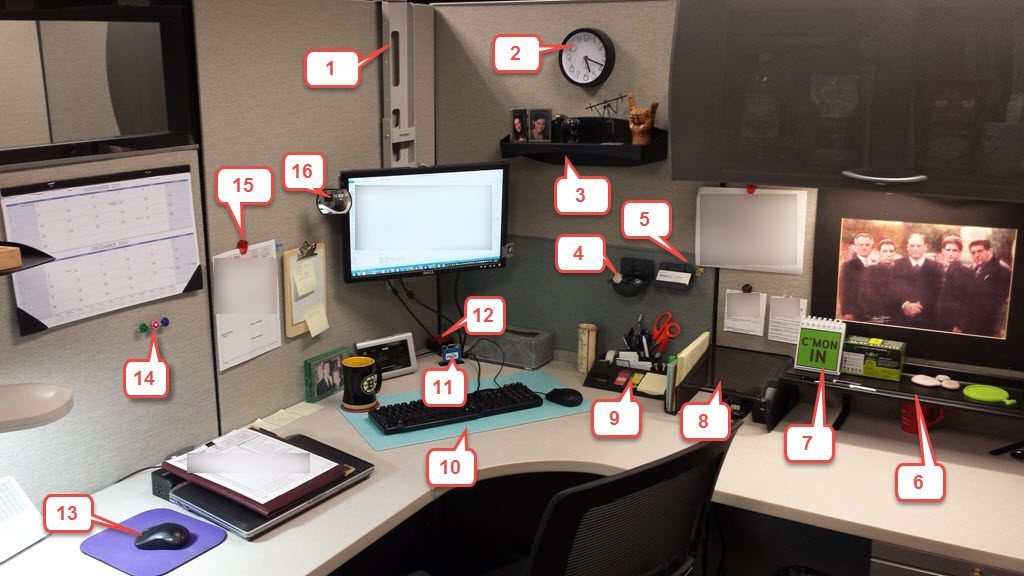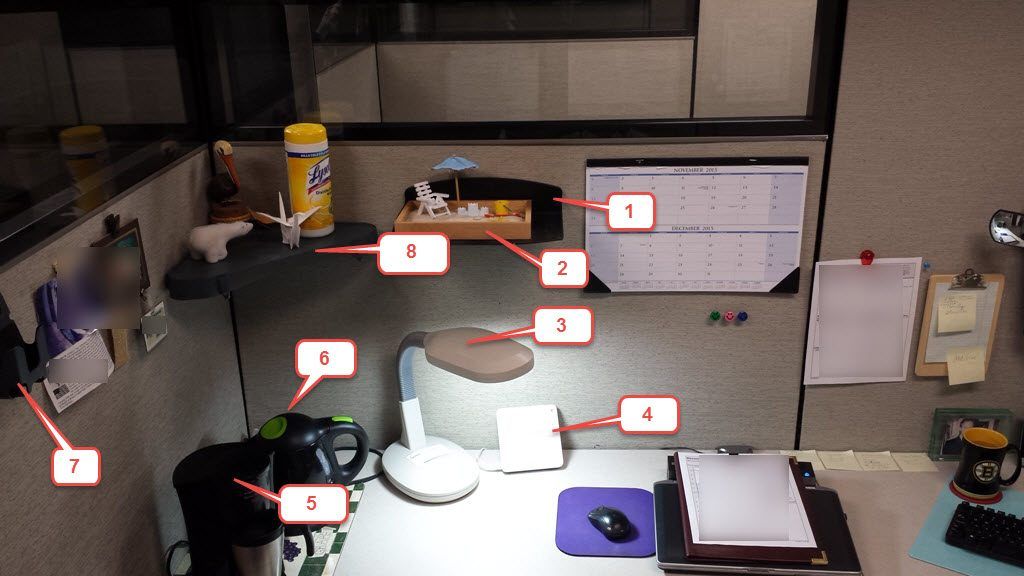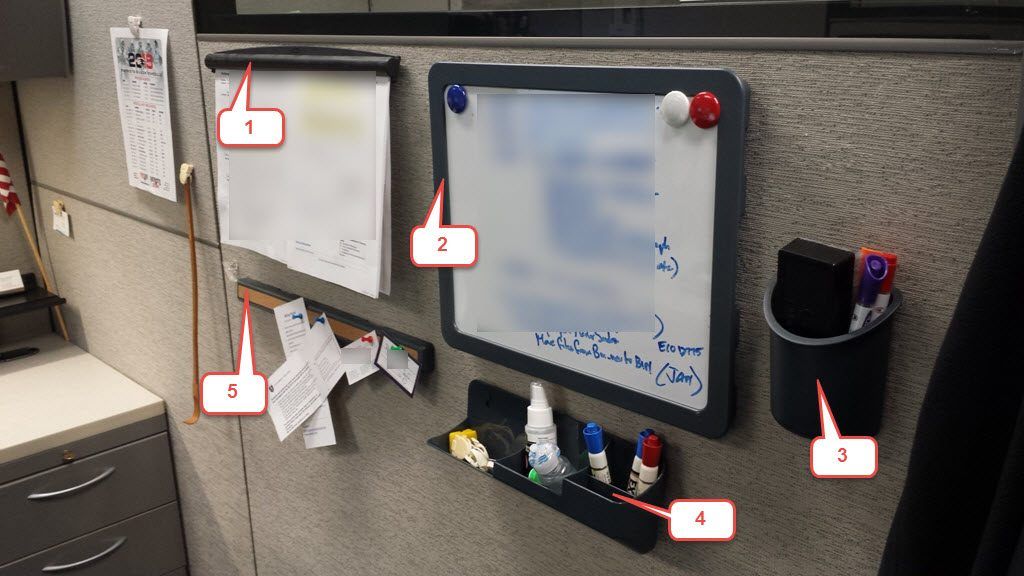 Cubicle Accessories can Transform your Office Cubicle too!
I truly hope this visual depiction of my own cubicle gives you a better idea of my own working environment and how I have tried to better my own work life in the cubicle.
These cubicle accessories will change as time goes on and I check out the myriad of other products that are out there available for the cubicle dweller or open workspace dweller. Good luck in your own office world and please contact me if you have any questions or leave a comment below.