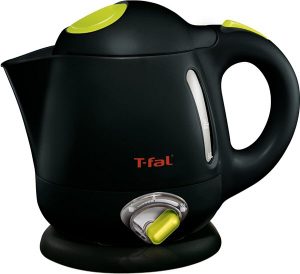 In this article, I wrote about creating a coffee and tea corner in my office cubicle a while back. I did this because I am very passionate about brewing my own coffee in my office each morning. After my one and only strong cup of Starbucks coffee which I grind from the beans, I drink green tea after that. When it comes to my green tea, in the past I was always getting up to warm up my tea because I try to extract all of the tea I can from each tea bag.
Now that I purchased a brand new T-fal Electric Mini Kettle, all I have to do is to ensure that I have plenty of water in it each morning and click a button every time I want hot water right in my cubicle. I make it a point to make my cubicle like my home and adding a new electric kettle to my office certainly has added positively to my office environment.
You might think I'm a little fanatical about my office environment but whatever I can do to make my office life better, I will certainly do. This article talks about 4 cubicle luxuries that have enhanced my office environment and, after buying this new T-fal Electric Mini Kettle, I may have to update that article to include this new luxury! Check out the YouTube video and the images below of my new T-fal 1 Liter mini kettle.
Watch on YouTube:T-fal 1-Liter Electric Mini Kettle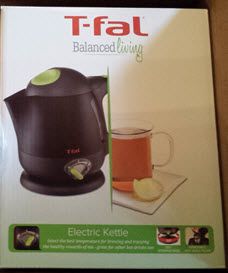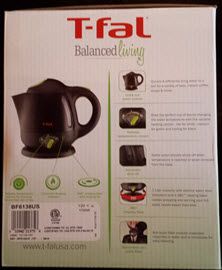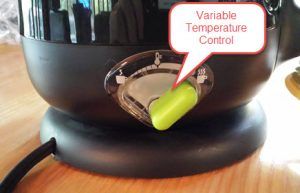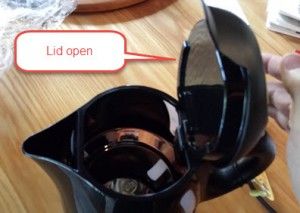 The lid is spring loaded and opens and closes securely with very little effort.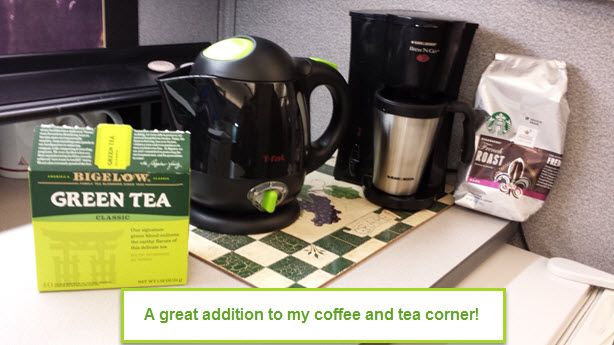 Product Dimensions: 9.5 x 7.7 x 7.7 inches
Shipping Weight – 1 pound
Shiny black plastic (and safe to the touch) housing.
360-degree rotating base, locking lid, water level viewing window.
Boils water in 90 seconds.
Shuts off automatically when temperature is met or water boils.
1-liter electric kettle with variable temperature control for perfect brewing.
1,750 watts of power, 120V, concealed heating element.
You can use this safe mini kettle in your office, at home, or bring it with you on vacation if you like. I like the fact that it is hard plastic so there is never a possibility of burning your fingers or hand if you touch the outside of the unit. And, to be completely honest, I love the cool look of this unit. Don't forget to check out the great Amazon reviews for this item. Before I buy anything I try to always do that myself. If you have any questions about this 1 liter electric kettle, please leave it in the comments or Contact Me.