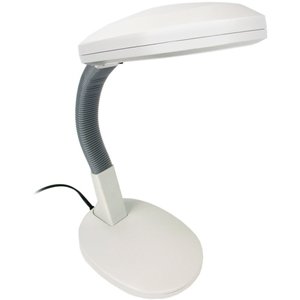 Up until a few months ago, if I looked over my left shoulder I would be staring at a wall filled with floor-to-ceiling windows (see image below). Even though I was in a cubicle, I happened to be situated along a corridor which was next to the outside of the building. The natural light that I had access to was, in a word, spectacular!
But, in an effort to facilitate communication between departments within the company, the powers-that-be decided to rearrange the existing floor plan based on each department. They wanted to ensure that people within departments that interfaced with each other would be physically closer to each other.
That simply meant that I became a casualty of this progressive new policy and had to move to an office cubicle that just happened to be in the middle of cubicle nation. My natural light wall of windows was gone in one fell swoop and now when I look over my left shoulder all I see is a grey, drab cubicle wall as you can see so vividly in the image below.
My Cubicle View Before and After the Move
In a previous article, I wrote about a small lamp that I picked up from Ikea and how nice it looked in the corner of my office. Well, I tried living with that lamp in my new cubicle location, but it simply didn't cut it for me. It was still too dark in my cubicle and I craved the natural light that I was so used to over the past 8 years in the well-lit cubicle.
I don't know about you but light affects me. When I go home each night I have a habit, to my wife's dismay, of turning on a lot of lights because it affects my personality. I really like light and maybe it's just a fault of mine but I think there are a lot of people like me who really need to have a sufficient amount of light at home or at work.
So, I started researching natural light lamps, sunlight desk lamps, or sun lamp for windowless office and did some homework on what was available out there for purchase. I found a full spectrum desk lamp on Amazon, a Lavish Home Sunlight Desk Lamp. It may not look as stylish as the Ikea lamp that is now sitting in my bedroom at home, but it performs its function which is to shed some much-needed natural light on my cubicle at work.
It has really helped my attitude, since it was pretty poor after the move, and some co-workers have joked that I could even start growing plants in my office with such natural light! I really love my new lamp and if you too have an issue with lack of light in your cubicle, you may want to look into the various natural light models that are available. Check out some of the images in my office cubicle below.
Setting up my Sunlight Desk Lamp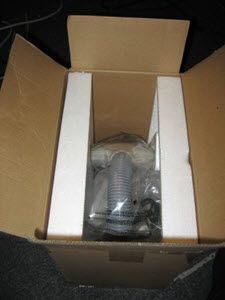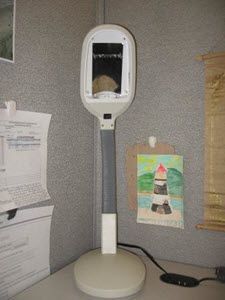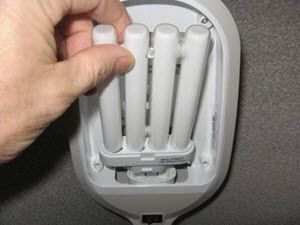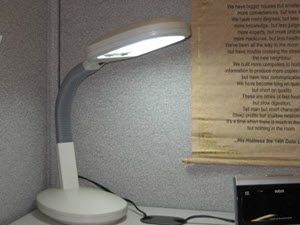 I've been extremely happy with my sunlight desk lamp and I can honestly say that it is the best desk lamp for me since I've moved into the dark interiors of cubicle nation.  If you don't care for this option here are some other options for natural light lamps or sunlight desk lamps. Maybe you have the room to install a floor lamp or are just interested in other versions of full spectrum desk lamps.
Other Options for Natural Light Lamps
If you too are suffering in your dark cubicle, there is a solution to your plight. I took advantage of the advancements in technology and found myself an answer to better light inside my office cubicle. Take advantage of the sunlight desk lamps that are available. It's not natural light but it's the closest thing to it!
(Since I wrote this article I have recently upgraded my office desk lamp with a TaoTronics Metal Desk Lamp LED in which you can read about in this article.)