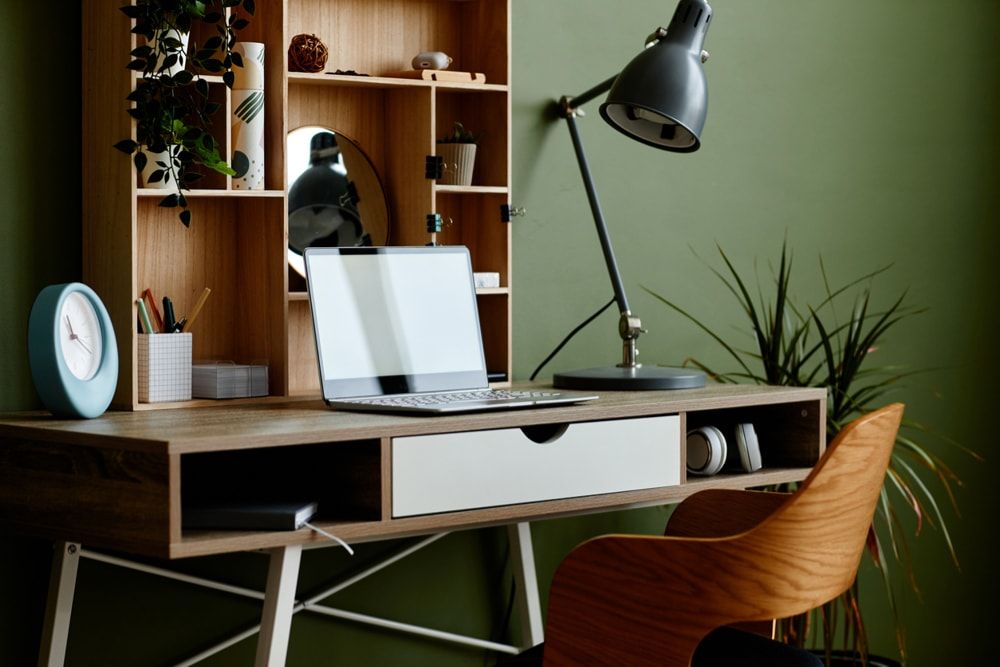 Are you in a dark office or cubicle with no natural light and need some help decorating that office? This article will teach you how to decorate an office with no windows in 10 simple steps.
I've certainly been where you are in an office far away from the large windows that let in the wondrous sun during the workday. But, that doesn't mean you can't make that workspace work for you.
Workspace lighting has been known to affect productivity, mood, and energy level. So, implementing the proper office lighting is paramount to a productive workforce.
The best option is to find the proper lighting balance between being too dim vs too bright. Dim lighting can lead to lethargy while harsh or bright light can lead to migraines.
There are certain steps that you can take to lighten up your workspace and decorate your windowless office at the same time. Whether it's a cubicle, a private office, or a home office, there are windowless office decorating ideas I'd like to share with you.
10 Simple Steps to Decorate an Office with No Windows
1. Simulate Natural Light
One of the first issues you should tackle is to simulate natural light in your windowless office. Before you add to your windowless office décor, you need to enhance the lighting. There are a number of ways in which you can do this.
LED Desk Lamp – Task lighting is extremely important in a workspace. An optimal desk lamp is by far one of the best investments you can make in a windowless office. You should look for an LED desk lamp that will give you the ability to adjust the lighting mode and brightness levels. An AFROG LED desk lamp will allow you to do just that. It has 5 lighting modes and 7 brightness levels as well as a wireless charger.
Sunlight Desk Lamp – Another option is to opt for a sunlight desk lamp that uses a fluorescent bulb which is older technology in comparison to LEDs. It is advertised as mimicking sunlight. A Lavish Sunlight Desk Lamp will illuminate your dark office and it has an adjustable gooseneck which makes it easy to target where you need the light.
LED Floor Lamp – If there is room for a floor lamp in your windowless office, an LED floor lamp is a great indirect lighting option. This LED floor lamp from Nopoor has 3 color temperatures and 5 brightness levels. If you can move your floor lamp close enough to your desk, you could use the floor lamp instead of your desk lamp.
Overhead Lighting – Indirect or shielded lighting is the best option for overhead lighting. In a small workspace task lighting via a desk lamp or indirect lighting from a floor lamp may be all that is needed.
2. Brighten up the Walls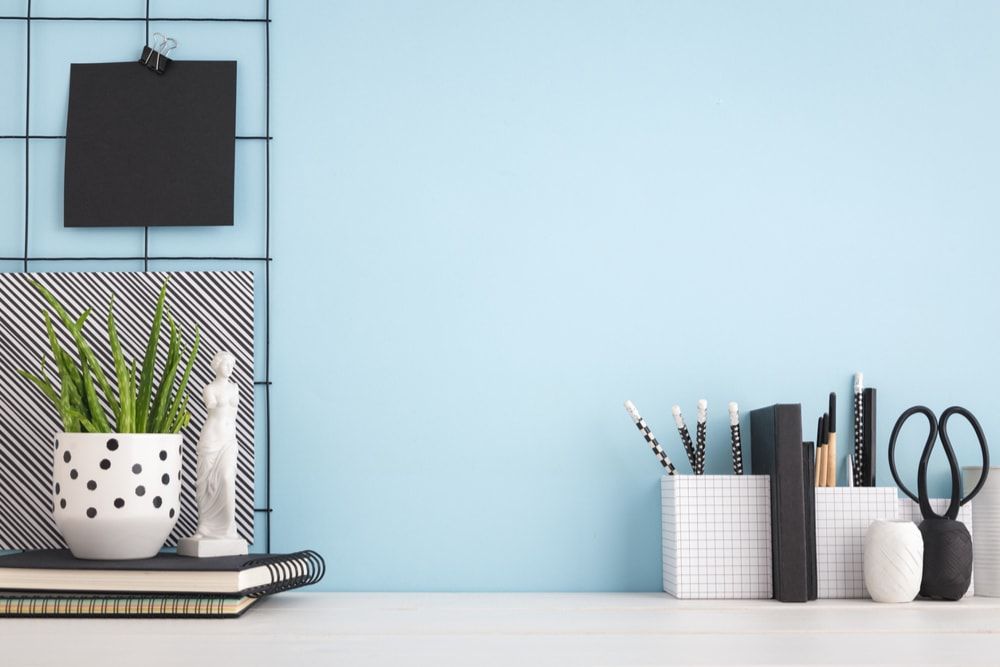 In a cubicle, the only option you might have is to cover the gray fabric walls with a light fabric hung with T-pins or a few lighter-colored posters. If you work in a closed office space and you have the ability to change the wall colors, then you have many different options.
Neon colors such as green, yellow, or red will add energy to the space and the color blue is known to promote productivity and calmness.
You could also opt for natural, neutral colors such as brown, tan, or green if you want to let some of the outside in. It is widely established that specific colors can certainly boost office productivity.
3. Add Reflective Surfaces
Assuming you have introduced the proper lighting into your windowless office décor, any type of reflective surface will enhance the lighting.
Mirrored surfaces will allow the light to bounce off and spread the light throughout your office.
You can incorporate mirror tiles if you have plaster walls. Apart from allowing the light to reflect through the office, they will also give the illusion of a larger space.
Hanging a single mirror in a cubicle or any office can be accomplished with the proper hangers or hooks.
4. Enhance with Greenery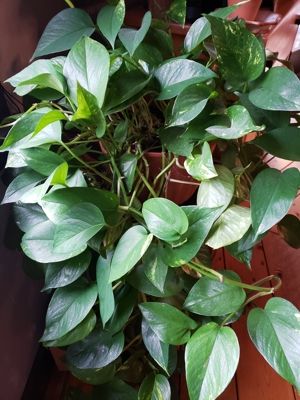 Live plants are a great option when it comes to windowless office decorating ideas. Not only will it bring the outside into the office but it will add some color and energy to the space.
You should probably target low maintenance plants like aloe, bamboo, and cactus that won't need a lot of water since you won't be in the office every day.
Since there isn't any natural sunlight in the office, an introduction of greenery will certainly add a lot to the windowless office design.
5. Add Nature's Artifacts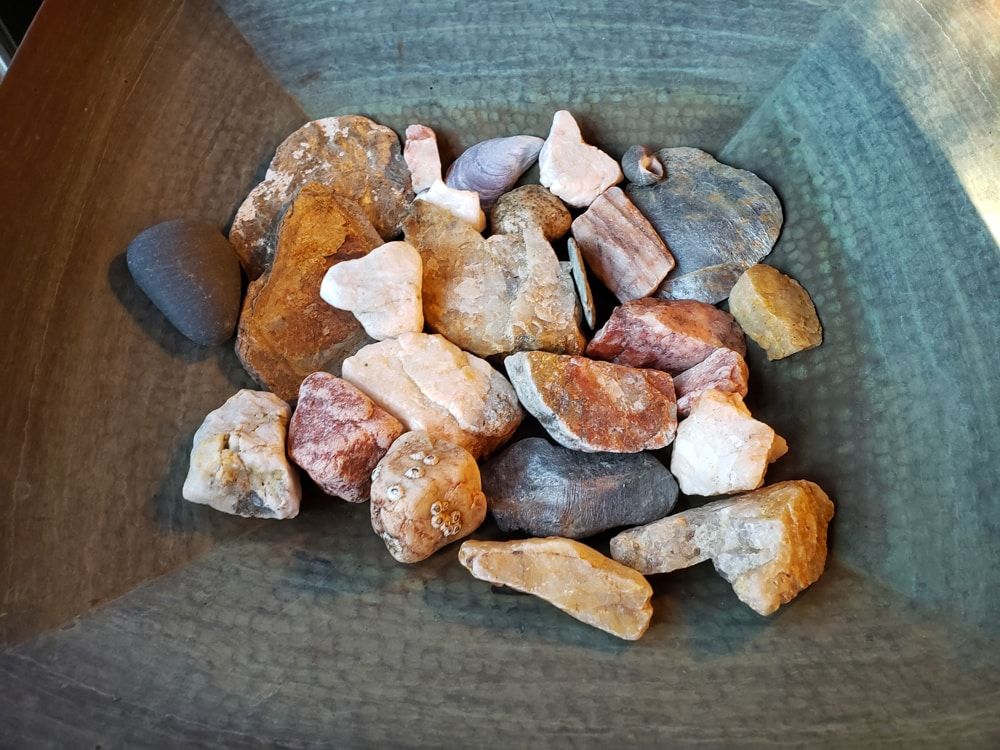 If you've been on vacations to the beach chances are you collected seashells and beach stones. Along with the live plants that you have in the office, adding some of nature's artifacts into your windowless office décor will go a long way to brightening up the space literally and figuratively.
6. Consider Aromatherapy
Various scents can certainly enhance our emotional frame of mind. Wikipedia defines aromatherapy as the following.
Aromatherapy is based on the usage of aromatic materials, including essential oils, and other aroma compounds, with claims for improving psychological or physical well-being.
Essential oil diffusers utilize wave diffusion technology to atomize essential oils to enhance wellness. Essential oils such as lavender, eucalyptus, orange, and tea tree can enhance a windowless office with hopes of improving the working environment.
7. Display Personal Photos
In my mind, there is no better way to warm up an office than by incorporating personal family photos into the workspace. You can either stand them on your desktop or hang them on your walls.
They will not only brighten up the space but will also remind you of why you are working at your job in the first place.
8. Hang Colorful Landscape Murals
If you work in a cubicle you could hang something like a mural or cubicle window. A cubicle window is a fabricated window with a natural scene of an outside landscape.
You can do the same if you have plaster walls in your office. Removable wall stickers or murals, like the one shown here from wall26, allow you to attach a beautifully landscaped scene wherever you like in your office.
9. Enhance Air Quality
An air purifier may not be considered a windowless office decorating idea but it's an office item you should consider, especially when it comes to an office without any fresh air.
A well-made air purifier should have a true Hepa filter as well as an activated carbon filter. Homeairguides.com suggests the VEVA 8000 Elite Pro Series (shown here) as their top choice for a personal office which is 325 square feet.
10. Incorporate a Mini Frig
A portable refrigerator may not necessarily be considered windowless office décor but one of these is certainly a practical addition to any office. In a typical cubicle, a mini frig will fit under the desktop.
It is a perfect addition to a windowless office because you can store your water bottle, lunch, and healthy snacks in there. You don't have to get up every time you need a quick snack or a drink of water.
This video shows my portable mini frig under my cubicle desktop. You can see how perfectly it fits and is essentially out of the way in my cubicle. This particular mini refrigerator is the Magic Chef MCAR240B2 which is 2.4 cubic feet.
Summary of How to Decorate an Office with No Windows
Not everyone is lucky enough to work in an office with natural sunlight. Sometimes we just need to make do with what we have and enhance a workspace as best as we can.
Simulate natural light with task lighting and indirect lighting, lighten up the office walls, introduce aromatherapy, enhance with live plants, and add some colorful landscape murals as part of your windowless office design.
You can certainly introduce windowless office decorating ideas that will make your office the best that it can be even though natural light is nowhere to be found.