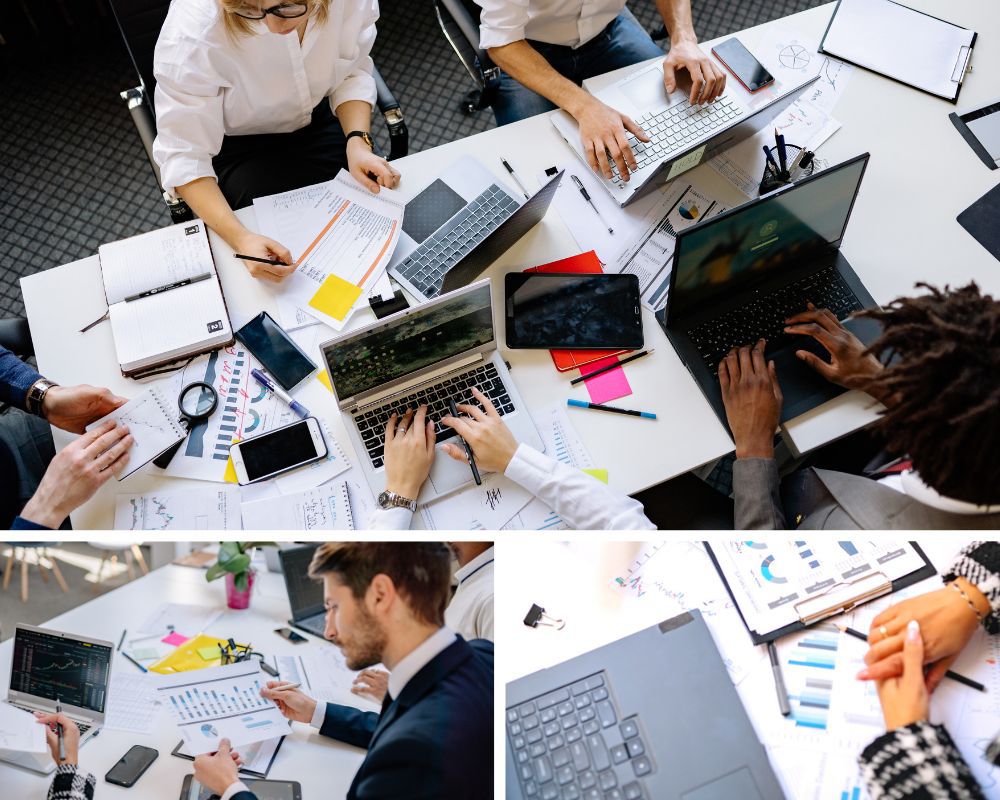 Have you just started a new job or in your current job and want to make a great impression by being the best coworker you can be? If you are looking to maximize how your coworkers feel about you, this article will give you 17 valuable tips on being the best colleague you can be at your place of employment.
I worked at a company where the mission statement was Take Care of Each Other. It was simple yet effective and it basically implied that we all needed to work together to create a successful company.
I loved the sentiment and, to be honest, the mission statement worked. If you weren't taking care of your fellow employee, you would be called out in private or in a meeting. So how did coworkers take care of each other and ultimately create a team of great coworkers? Let's dive into it.
How to be the Best Coworker
1. Have Your Coworker's Back
When I say to have your coworker's back I don't mean at all costs. If one of your coworkers is not performing properly you don't want to reinforce that at all. But if you need to support a coworker in a meeting if you know there is a good reason for it, that coworker will never forget it.
2. Help Out When Needed
There will be times when a coworker is under pressure due to a heavy workload. If you are in good shape with your own projects, you could ask if you can lend a hand to your coworker. This is one way to take care of each other.
3. Constructively Criticize
To be the best colleague you can be you must lend constructive criticism to your coworkers. The last thing you want to do is tell your coworkers everything is great when you know that they're not. In fact, any coworker will just take that as a cop-out.
The harder thing to do is to give criticism that will help your coworker do their job better. This type of constructive critique will go a long way in endearing yourself to your coworkers. They will know that you are trying to help them succeed. This is what great coworkers do for each other.
4. Cross-Train to Learn a Coworker's Job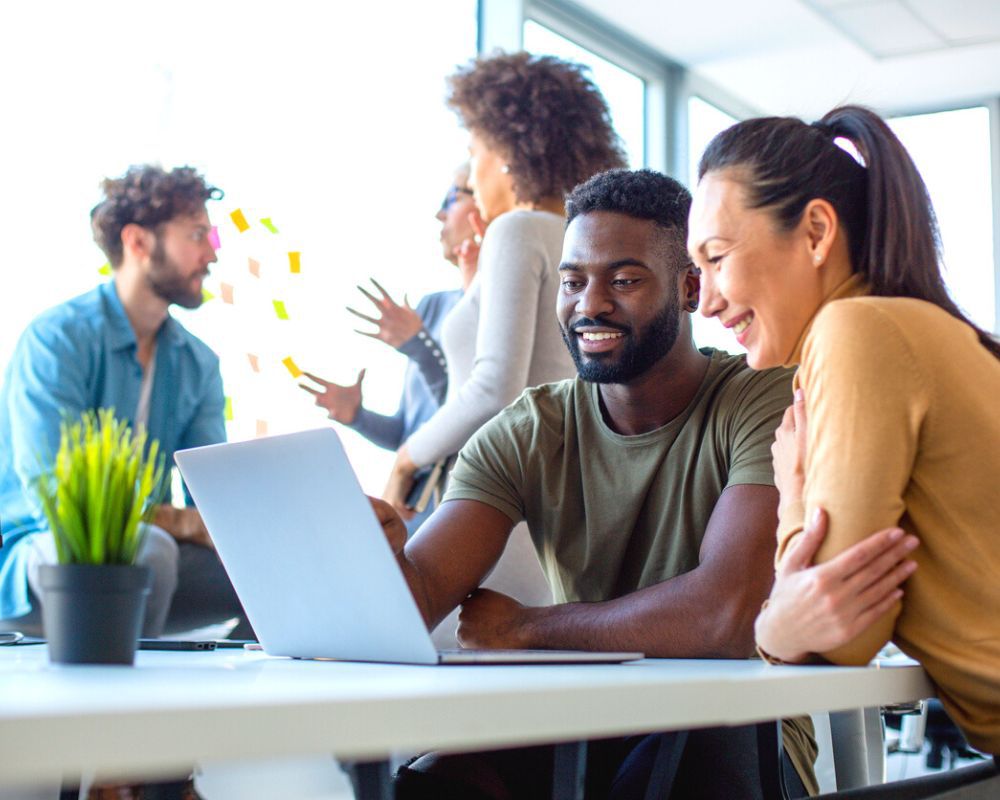 Cross-training goes on from time to time at companies so that employees will have intimate knowledge of another's job responsibilities.
Even if it isn't mandated by the company, you could make a request of your boss to cross-train so that you can learn more about what your coworkers do, especially if they are in a different department.
This could help you if your coworker needed assistance at some point. It could even enhance your own job because you'll have a clearer understanding of the company's business. You may even discover that if there is an opening in that other department, you might be interested in applying for it.
5. The Best Colleagues Volunteer
Every year there is an inventory count exercise which takes place at my company on a weekend day. There is always a request for volunteers to assist with the count. If you can offer your services, it could go a long way to endearing yourself to your coworkers.
There are oftentimes other requests for volunteers at a company BBQ or a company function. If you volunteer, you may not only be held in high regard but you just might meet some more people at the company who are like-minded.
At the same time, you will also cement your reputation as a team player. These are some of the things that the best coworker will typically do in a company.
6. Great Coworkers Join Committees
At any company, there are committees organized that are made up of employees from various departments. At a company I worked at there was an Internal Audit Committee. In this committee, you could learn how to become an internal auditor.
What an internal auditor does is audit the various business processes within the company to ensure these processes are being performed properly. This will help to prevent any issues that could come up when an external auditor comes in periodically to audit those processes.
There are other committees at any company that look for employees to join. By participating in various voluntary committees you will meet more people in the company and will be considered a great coworker or a great colleague. Going that extra mile will not go unnoticed by upper-level management.
7. Offer to Buy Lunch
Do you want to be known as the best coworker in your company? One thing you could do is invite some of your coworkers out to lunch every once in a while and spring for the bill. You just might find that they might start doing the same.
Adding some positive energy in workplace settings is a win-win for everyone involved. You feel better for it and your coworkers will also reap the benefits.
8. Avoid Loose Lips
Gossiping in any company setting is foolhardy and will undermine any good fortune you have garnered. To be the best coworker possible you should avoid gossiping about anyone at your job, a customer, or a vendor. Nothing good can come out of having loose lips.
9. Bring in Coffee and Donuts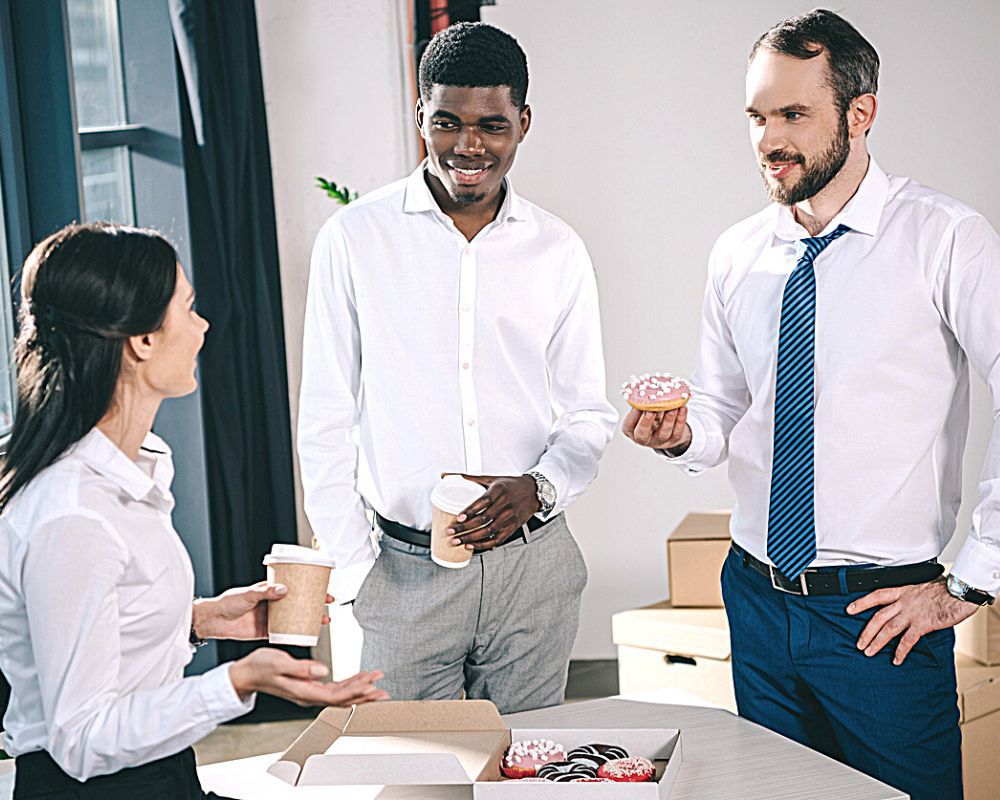 What is more of a treat than getting into the office and seeing that one of your working colleagues has sprung for coffee and donuts? It instantly puts a smile on your face and you know that you started this tradition a few weeks back.
At a company I worked at we had a tradition that one of us would buy muffins and donuts each Friday. Every coworker in my department participated and it always meant Fridays would be that much sweeter!
10. Bring an Upbeat Attitude and Energy
Positivity and energy are characteristics of great coworkers. When you are around them you also feel the energy and positivity that they emanate. A great attitude and an abundance of energy can certainly be contagious in the workplace.
I've been in some companies where coworkers are depressed that they are working in a cubicle instead of a standalone office. I simply tell them I'm glad that I have a job and somehow that puts things in perspective for them.
11. Listen More than You Speak
A great coworker will be a great listener and when they speak they add value to the discussion. If you listen more than you speak that will go a lot way to becoming the best colleague you can be.
12. Be Accepting
You should always go into any place of employment with open eyes that everyone has their own story. You should be accepting of all cultures and races and have an open mind.
Also, everyone has their own beliefs and backgrounds. If you understand that going in and accept everyone at your job, you'll be ahead of the curve and well on your way to being a great colleague.
13. Work Hard
It may sound like a simple concept but working hard is a trait of any good coworker. It is easy to respect someone who gives it his all every day at work.
14. Adapt When Needed
Another trait of a great coworker is that they can adapt when needed. Sometimes priorities change within the workplace and being able to adapt to those changes is paramount.
15. Be Empathetic
Being able to show empathy to a coworker is a trait of any great colleague. As a result, it should and probably will foster a compassionate environment in the workplace.
16. Be Friendly
Being friendly to your fellow coworkers in all departments is important in any working environment. It shows that you are supportive of your colleagues and enjoy being around them.
17. Display Patience
Patience is a virtue is not only just a nice saying, it's a fact. If you want to be the best colleague you can be, you will display patience with your fellow coworkers and always be ready to lend a hand when needed.
How to be the Best Coworker – A Summary
If you want to make a great impression at your place of employment and be the best colleague you possibly can be, the tips listed above should help you get there. Bring energy and positivity, be patient and empathetic, work hard every day, and avoid gossiping are traits of great coworkers.
If you display the behavior mentioned above every day, you should foster a great working relationship of harmony and empathy with your fellow coworkers. If others follow your lead, it should result in a successful company with everyone pulling in the same direction.
What to Read Next:
Bob has been blogging for over 20 years and has been an office and cubicle dweller for more than 40 years. He created the popular office website CubicleBliss in January 2011 and rebranded it as WorkspaceBliss in April 2020. Over the years, he has been a regular writer for popular blogs such as DailyBlogTips and WorkAwesome (can read his articles here).
In the office he's been an IT Manager, Applications Engineer, Systems Analyst, Software Project leader, and Programmer Analyst in his long career. He's a Certified Microsoft Professional and possesses a Masters of Science degree and two Bachelor of Science degrees, one of those in Informational Technology.