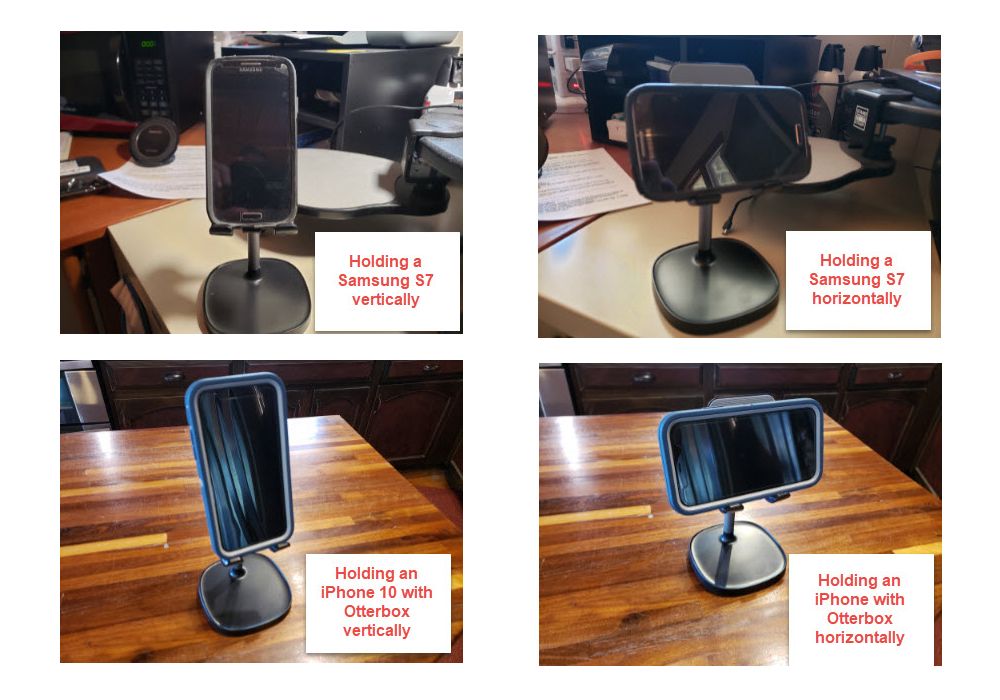 Do you need a place to keep your cell phone on your desktop? The answer is a desktop phone stand and in this article I will detail the one that I use in my work and home office.
A desktop phone stand is an office or cubicle accessory that will add a little bit of class and practicality to your office desktop. I found this Lisen desktop phone stand online and it is well made, easy to put together, and is fairly reasonable in cost.
Desktop phone stands are plentiful in the marketplace and my Lisen mobile phone stand is one of the most popular today.
Desktop Phone Stand – Value, Style, and Practicality
Work desk decor and practicality matters to me and this desktop phone stand certainly reinforces that fact. It not only looks great but it's adjustable, easy to put together, and is a great value cost-wise.
Nearly everyone today owns a cell phone. I do actually know a couple of people who don't but they tend to be older and set in their ways. BTW, they also don't own computers.
From what I can tell, even young children own cell phones so that they can, at a minimum, keep in contact with their parents.
Lisen Mobile Phone Stand for Desk Unique Features
Compatible with Android and iPhone
Able to accommodate all 4″ – 9.7″ devices
Spins 360°
Flips 180°
Weighted base to prevent tipping
Desktop phone holder telescopes vertically
This particular Lisen desktop phone stand is one of those cool office gadgets and has some rather unique capabilities in that it can hold not only a bulky cell phone with an Otterbox around it but it will also handle a tablet.
It is advertised at being able to accommodate all 4" – 9.7" devices. They do say in their literature the following: NOTE: It might not be suitable for devices over 10 inches).
One of the unique features as seen below is that the desktop phone stand not only rotates 360° but it can also flip 180°. And not only that, it allows you to telescope up and down if you check out the image on the left below. The design also allots for a space for a charging cord as seen on the right below.
Lisen Cell Phone Holder for Desk Images
Here are some images of my Lisen cell phone holder for desk in some various configurations.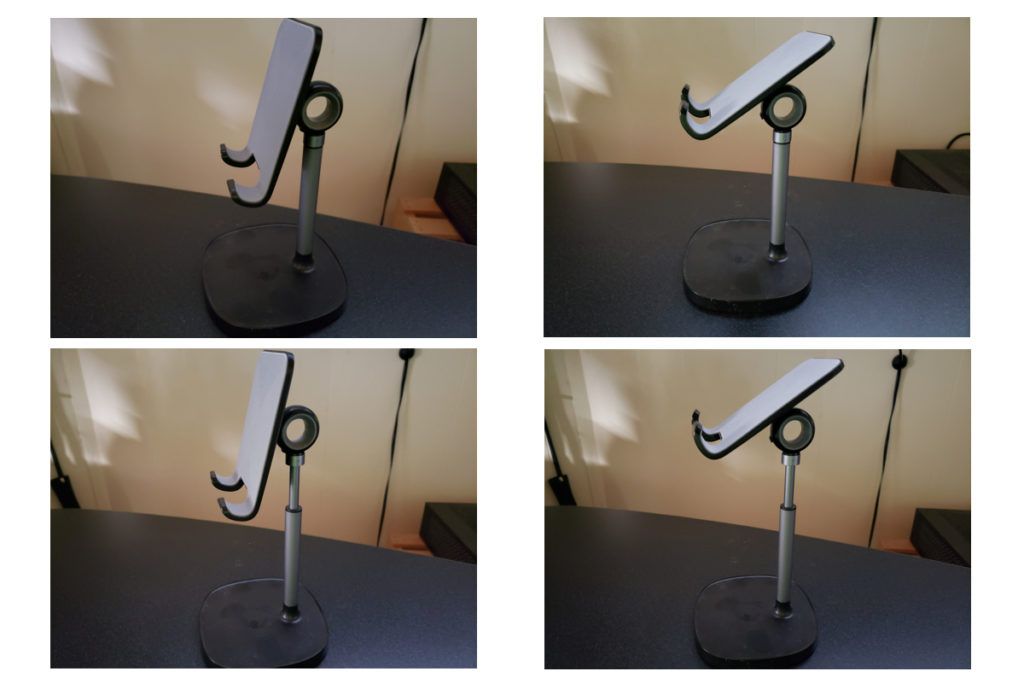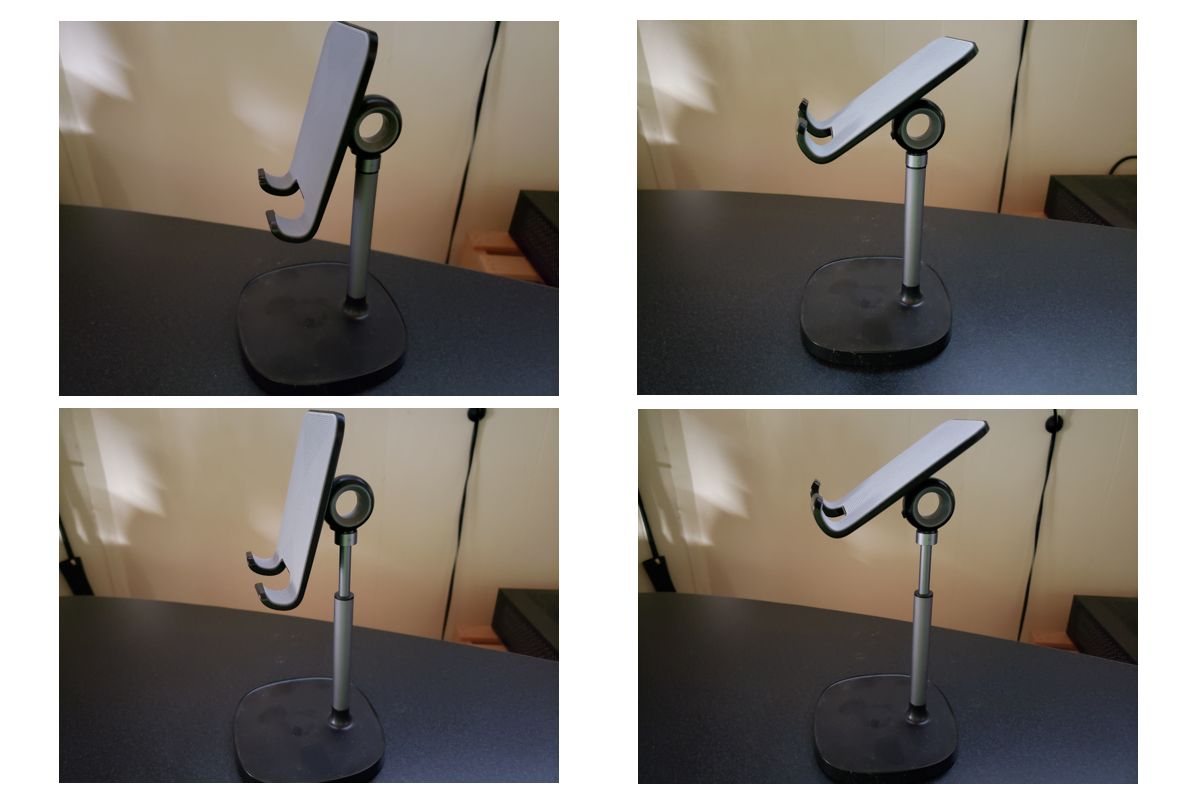 Manufacturer : LISEN
Product Dimensions: 4.33 x 4.33 x 8.53 inches
Color: Black and Grey
Item Weight: 8.5 ounces
Material Type: This desk phone holder is made of fireproof ABS & solid PC, hard POM, and aircraft-grade aluminum (outside shell of rod and built-in weighted base plate)
Item Model Number: LE733-Black
Compatible Phone/Tablet Models: Cell Phone, Smartphone, iPad, Kindle, Mobile Phone, Smart Phone, Tablet, Desktop, Small laptop, Small Palmtop; iPhone 11/11 Pro/11 Pro Max/X/Xs/Xs Max/8/8Plus,Samsung Galaxy S10 Plus/S10/S10e/S9/S8/Note 10,Pixel 3/2/XL,LG,One Plus,Motorola; iPad 9.7,iPad Pro 10.5/9.7,iPad Air 2/9.7,iPad mini 4/3/2/9.7,Kindle 9.7in/8in/7in/6in,Kindle 6/5/4/3/2/1,Kindle Oasis,New Kindle,Kindle Paperwhite3/2/1, Kindle Voyage,Kindle Touch,Kindle dx/dxg,Kindle fire 1/2,Kindle hd/hdx; desk,office,table,kitchen,cookhouse,living room,class room,schoolroom,live telecast,live radio,live radio game,television program,movie,ebook,novel,txt reader; Edge/S6 Edge/S6 Edge+, Note 8/7/5/4/3, Nexus 6P/5X/9, LG G6/G5/G4/G3/V20, HTC 10, HTC One A9/M9, BLU G9 Pro, Motorola One Zoom Droid RAZR MAXX, Blackberry Nexus 5X/ 6P, Nexus 5X/ 6P Huawei Mate 9/ Mate 10/ P10/ P20/ P20 Pro/ Mate RS Xiaomi MI 6/ MIX 2/ MIX 2S Nokia 7/7 Plus/Nokia 8
The Lisen Cell phone stand is stable, steady, sturdy, and solid with weighted metal plate and a low gravity center. Height & angle are adjustable for a desk, table, living room, kitchen, office dormitory, or home.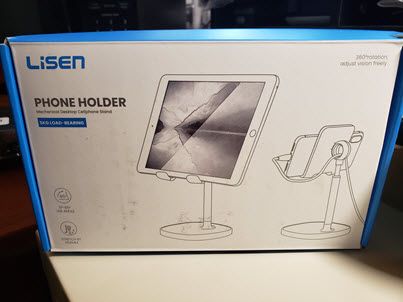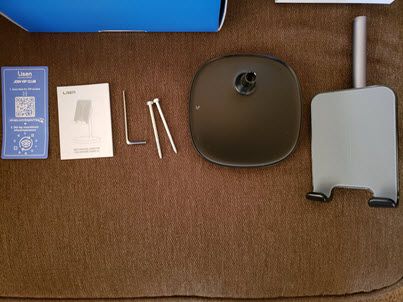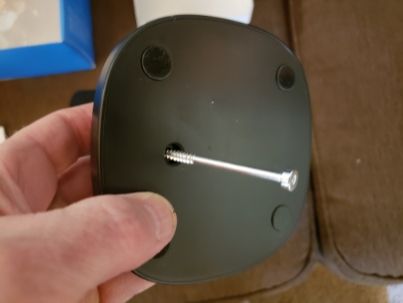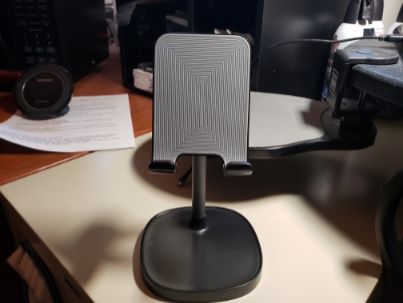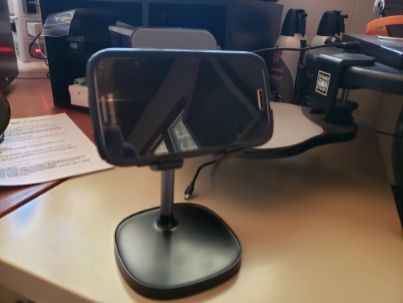 Frequently Asked Questions about Desktop Phone Stands
What are phone stands good for?
It may sound obvious but a desktop phone stand is great for holding any device that you have such as an Android or iPhone cell phone or a tablet. It allows you to always view your device in clear view without you having to pick it up to see who called or texted you. It essentially is your 3rd hand that holds your device.
Are phone holders safe?
It depends on the one that you have purchased or are deciding to purchase. One of the most important aspects of a desktop phone stand is that the base is weighted to prevent any tipping. You don't want your device to not only drop onto your desktop but possibly fall off onto the ground causing damage to your device.
What can I use instead of a phone stand?
All you basically need is a solid object on your desktop upon which you can rest your phone or device. For example if you have a monitor stand with storage like the Perch monitor stand you can simply open up one of the small drawers and stand up your device in the drawer.
Another option is to build your own by bending a metal coat hanger into a shape that will not only hold your phone but will rest on your desktop. Another option, shown below, is to use an old eyeglass case opened up on your desktop. Here I show a Samsung cell phone in both vertically and horizontally.


If you think you can use this Lisen Desktop Phone Stand in your office or anywhere in your house, I don't think you can go wrong with the price and the solid construction. The weighted base keeps your phone, tablet, or Kindle solidly in place as you can use your device hands-free!
Bob has been blogging for over 20 years and has been an office and cubicle dweller for more than 40 years. He created the popular office website CubicleBliss in January 2011 and rebranded it as WorkspaceBliss in April 2020. Over the years, he has been a regular writer for popular blogs such as DailyBlogTips and WorkAwesome (can read his articles here).
In the office he's been an IT Manager, Applications Engineer, Systems Analyst, Software Project leader, and Programmer Analyst in his long career. He's a Certified Microsoft Professional and possesses a Masters of Science degree and two Bachelor of Science degrees, one of those in Informational Technology.