How do cubicles vs private offices compare and which one is better for you? This article will go into detail about the differences between the two and which may be the better option for your working environment.
There is typically a negative connotation given to the office cubicle. I've never felt that way at all because I've worked in cubicles for 40 years.
Being relegated to a cubicle, at least where I have worked, meant that you are an individual contributor. If you worked in a private office with a door and a window, it meant that you were responsible for others who worked for you. So, in other words, you were a manager or a supervisor.
Cubicles vs Private Offices – A Detailed Analysis
For those of us who work in an actual office setting, there are differing opinions on cubicles vs an open plan office layout. I have historically been happily working in a cubicle over the years and would never wish an open office setting on any of my coworkers.
I have also had an office with a door but that meant I was a manager which I did not prefer. My cubicle allows me to focus and I feel I do have enough privacy especially compared to an open office environment.
In this article, I will delve into a detailed comparison of private office vs cubicle environments.
The main difference between a cubicle and a private office is that a cubicle is a distinct and separate work area defined by fabric walls that typically don't reach the ceiling. In fact, these days a cubicle will tend to have low walls to enhance communication with coworkers.
Also, a typical cubicle will not have a door but simply an opening in the cubicle walls for you to enter and exit. But, you have options these days to add a sliding cubicle door if the powers-that-be in your company will allow it.
A private office typically has plaster walls, a door, and more often than not, a window since the private offices are usually located on the outside edges of the interior of an office building.
The Differences – Private Office vs Cubicle Comparison Chart
Criteria
Cubicle
Private Office
Privacy
Walls provide a moderate level of privacy and isolation from coworkers.
Plaster walls and a door provide maximum privacy from coworkers.
Collaboration
Collaborate inside cubicle with one or two workers or leave the cubicle. A cubicle is certainly not an ideal location for collaboration.
Collaboration is definitely an advantage in a private office. In fact, oftentimes there is a table available for meetings within a private office if there is room.
Focus
A cubicle will allow a moderate level of focus especially with Noise-cancelling headphones or other office noise solutions.
A private office with the door closed will allow for maximum focus without any interruptions.
Storage
A cubicle actually has storage areas such as the desk drawers and an overhead bin within the cubicle itself. You can also find many office cubicle storage accessories within the marketplace to expand your storage capabilities.
A private office will allow for plenty of storage including a file cabinet, bookcase, a large desk with plenty of desk storage space. Compared to a cubicle the storage space is far greater but this is certainly dependent on the size of the private office.
Organization
Efficient cubicle organization can easily be implemented in an office cubicle. There may not be as much room as within a private office but with a minimalist approach, this small space can be organized effectively.
Organizational accessories can easily be utilized within a private office. Desktop organizational accessories like an inclined file organizer and other helpful modern desk accessories can be incorporated on a large private office desk.
Sense of Ownership
Due to the fact a cubicle is its own entity, a sense of
ownership of the space is high.
A private office space also lends itself to a high sense of ownership since it is also a separate and private working space.
Cubicle Office Space Pros and Cons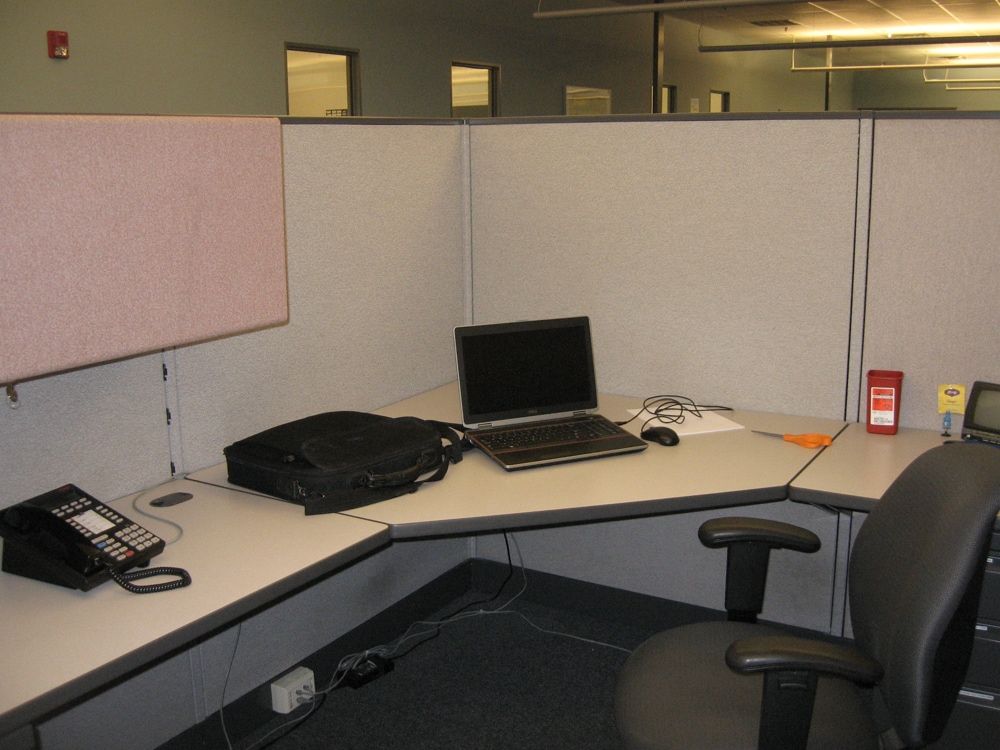 Advantages of a Work Cubicle
Can decorate with windowless office décor to match personal taste
Semi-private work area
Focus within this small space is achievable
Employee storage areas are available
High sense of ownership of the workspace
Disadvantages of Working in a Cubicle
Can often be a loud environment due to fabric walls between cubicles
A cubicle has often been considered by many as a non-motivating environment
Relatively small workspace area in comparison to a private office with a door
Limited collaboration opportunities within a cubicle
Working in a cubicle may be disparaged by others with a private office
Private Office Space Pros and Cons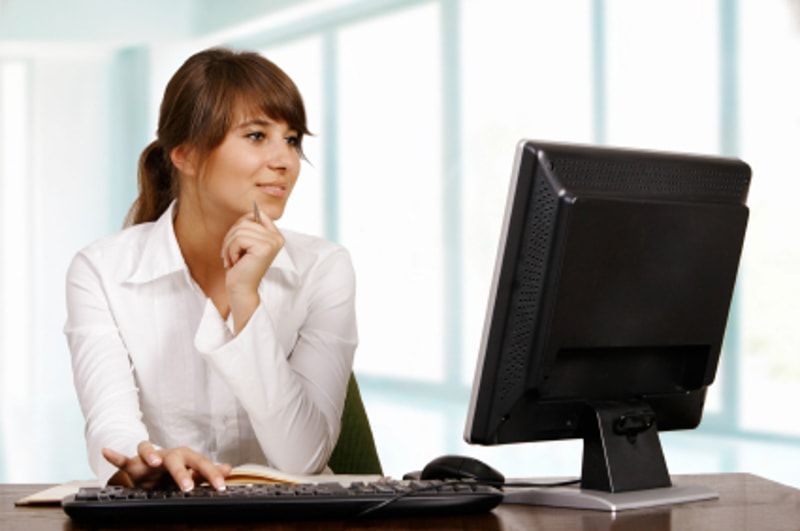 Advantages of a Private Workspace
Rewards managers and supervisors within a company
Collaboration, a.k.a. meetings, is high within a private office
Allows the occupant to be able to focus at a high level
Provides a quiet and confidential work area for the occupant
Provides a secure workspace with a locking door
Disadvantages of a Private Office Environment
Higher cost to an employer due to larger square footage
Cleaning costs are higher
Furnishing each separate private office is expensive
The barriers and obstructions can affect the flow of natural light and air
May negatively affect intercommunication between employees
Office layout is less flexible due to numerous partitions and walls
Which Option, Cubicle or Private Office, is Best for you?
Having worked in cubicles for most of my working career, I could be considered biased when it comes to working in a cubicle. There is at least one factor which affects which option is best for you – personality type.
Personality Type
Are you an introvert or an extrovert? An introvert is a person who gains energy from solitude and quiet. On the other hand, an extrovert gains energy in the company of others and through associating, socializing, and communicating with others.
I think, as a result, an extrovert would thrive in either environment, a cubicle or a private office. In fact, for an extrovert a cubicle might be the more preferable working environment due to the fact that a cubicle is closer to coworkers and not segregated off in a private office.
An introvert, on the other hand, may excel better in a private office as it would be separate from other workers. The separation from the hustle and bustle of other workers may just be what the doctor ordered for an introvert.
To be honest, in most companies, you probably won't have a choice. If you are a manager or supervisor a private office will typically be assigned to you. There are reasons for this. It rewards anyone who is managing other people. Also, it provides a manager the ability to meet privately with the workers they are managing or other managers.
Cubicles vs Private Offices Summary
I hope you enjoyed this comparison of cubicles vs private workspace working environments. As I have shown many different criteria need to be taken into consideration when looking at the differences between the two environments.
I'm sure most people will always say that a private office space is preferred over a cubicle. But, in my mind, if having a private office means that you must be a manager or supervisor, I say no thanks. I've always enjoyed being an individual contributor vs a manager of people. I'll take my cubicle any day!
Bob has been blogging for over 20 years and has been an office and cubicle dweller for more than 40 years. He created the popular office website CubicleBliss in January 2011 and rebranded it as WorkspaceBliss in April 2020. Over the years, he has been a regular writer for popular blogs such as DailyBlogTips and WorkAwesome (can read his articles here).
In the office he's been an IT Manager, Applications Engineer, Systems Analyst, Software Project leader, and Programmer Analyst in his long career. He's a Certified Microsoft Professional and possesses a Masters of Science degree and two Bachelor of Science degrees, one of those in Informational Technology.