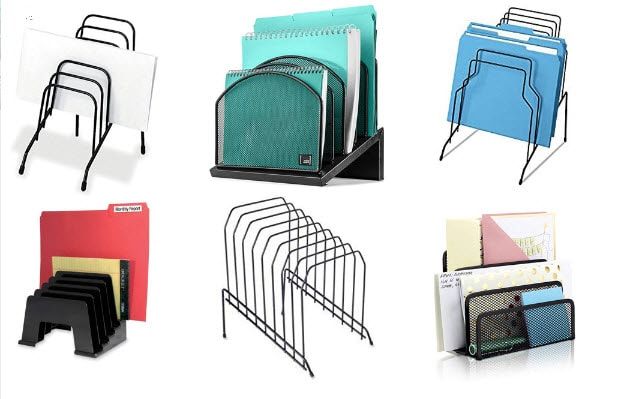 In the articles I typically write on this site I talk about one particular product and give my opinion on whether or not it benefits me in my office cubicle or home office. Well, this article won't deal with one product but a class of products for your desktop called Inclined File Organizers
. You can use these practical office accessories for file folders, mail, journals, or whatever you deem helpful.
I use mine in my office cubicle and in my home office to organize my respective projects in order of priority. I place the most important and timely projects in front and the less important projects toward the back. What is great about these inclined file folder organizers is that they are stepped so the project folders in the back don't go completely unnoticed. They are still there and visible.
I bought my inclined file organizer at a local department store in the office accessories aisle and it basically has the same design and sturdiness as the ones I have seen on Amazon and are in the picture above. The one I have in the images below is made of solid metal and has a meshed component as you can see. The mesh look adds a nice design element to the unit.
Here are some very popular Inclined File Organizers
you can find on Amazon.
The features of an Inclined File Folder Organizer
can be seen below.
Stepped design allows you to view all file folders in one view.
Can be utilized for mail or anything that you want to organize.
Many different options for usage.
Your important files are right at your fingertips.
Looks great on your desktop.
If you too feel that an Inclined File Organizer
could look great on your own desktop you may want to look into this unique office accessory. I've heard that some people even use these file organizers in their kitchen cupboards to hold chopping boards or sheet pans!