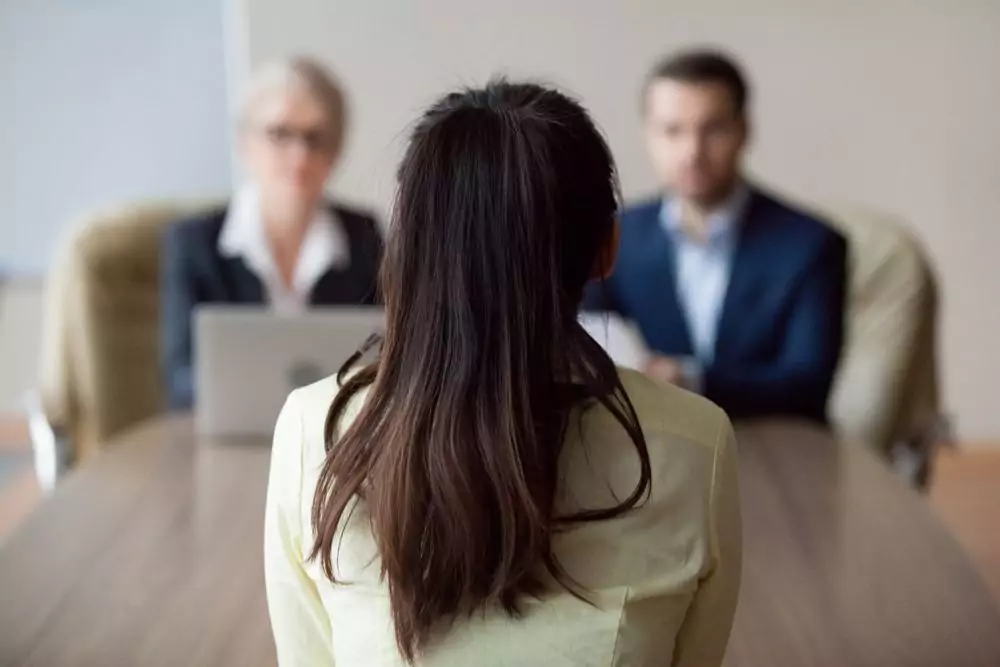 Are you asking yourself the question "What does a second interview mean?" Well, if you are, then congratulate yourself because you've been asked to come back for that second interview. This article will give you insight into what it means and some tips on making the most of your next round of interviews.
You have your reasons for job change and you're ready to move on. There are many signs coworkers are intimidated by you and you are tired of trying to fix that situation.
You know that interviewing is stressful but if you're prepared, chances are you can get through the process with flying colors. The more comfortable you are with the interviewing process, there's a much greater chance that your true self will shine through
Let's say that you finished a first interview with a company and you felt it went pretty well. The next day you get a call from the H/R manager and they want you to come back in for a second interview. So what does a 2nd interview mean? Let's delve into this question and then I'll provide some 2nd interview tips that will help you on that fateful day.
What Does a Second Interview Mean?
Obviously, it's a Really Good Sign
I'm not telling you anything you didn't already know. You already went through the first interview and the Human Resources manager and the hiring manager decide that they certainly want to bring you back in for another round of interviews.
Maybe you only met the H/R manager and the hiring manager on the first interview and now it's time to meet more future coworkers in the department for which the job is being advertised. The 2nd interview will require even more preparation than the first interview.
You've Met the Core Requirements
Since you have been extended a request for a second interview, this means that the hiring manager feels that, at a minimum, you meet the core requirements to do the job.
Are you a Good Fit for the Job?
Whenever I have interviewed others for a job at my company, I almost put more emphasis on personality vs technical skill, especially in the second interview. The first interview flushed out any candidates who clearly weren't qualified.
It's the second interview that will help the interviewers determine if the personality of the candidate is a good cultural fit for the group.
The 2nd Interview Will be More Rigorous
For most companies a 2nd interview will be much more thorough and there will be more pressure. It is during this interview that you might be brought into a conference room with a number of individuals.
They are looking to see how you react to being in a group setting and being asked questions by more than one person. They want to see how you can think on your feet in a group which is definitely something you will experience if you get the job.
There May be a Technical Test
If you are interviewing for a technical position you may have to complete a technical test on the topic for which you are interviewing. It may only be oral questions you need to answer or it may be a written test to ensure that you know the subject matter. It may be computer code that you have to decipher to show that you understand what's happening within the code.
So, if at all possible, it might help to bone up on the technical topic before the interview. If you are being interviewed for a SQL developer, for example, ensure that you understand clearly the basic concepts associated with indexes, syntax, joins, subqueries, temp tables, etc.
Chances are you understand these concepts since you're probably already working in the field but it cannot hurt to do some quick study on possible terms on which you might be quizzed. You'd be surprised how much you may have forgotten.
10 Second Interview Tips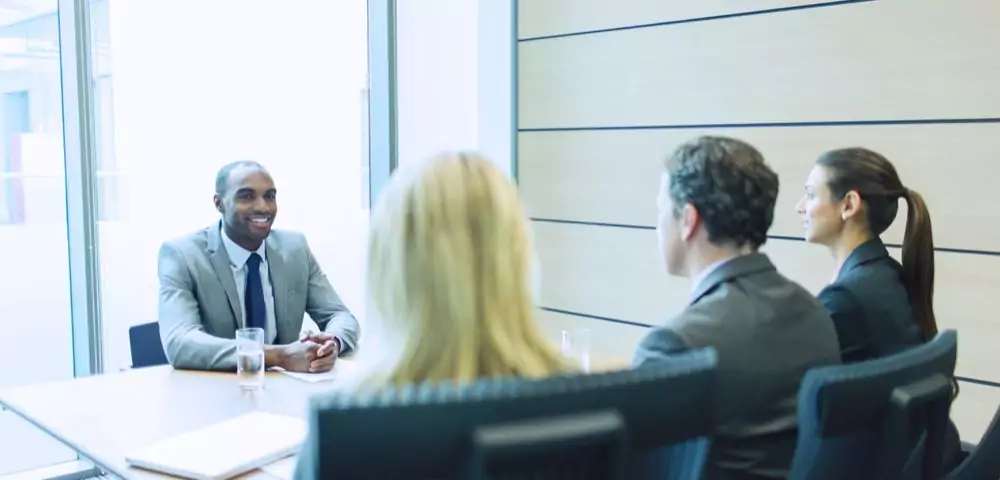 1. Do a Deep Dive into the Company
Typically you did some cursory research on the company so that you had some basic knowledge before the first interview. Now that you are coming in for a second interview you should do even more research into the company.
Make sure you go to their website and familiarize yourself with the departments as well as the management group. Review what other jobs are being advertised so that you can potentially bring those up during the interview. Familiarize yourself with the vertical markets the company services as well as the various products and product lines that they sell.
Any information you can gather about the company and can mention during the interview will show the interviewers that you have done your research and are excited to join the team. This knowledge might just differentiate you from the other candidates.
2. You Need to be on Your Toes
Whatever it takes to be at your best in your 2nd interview make sure you take those steps. Here is a brief list of some proactive steps you can take to set yourself up for success on the day of your interview.
Get a good night's sleep before the interview.
If possible, workout in the morning the day of the interview. It should help alleviate some of your nervous energy.
Have a healthy breakfast the day of the interview.
Stay hydrated throughout the day of the interview and bring a water bottle with you. Just make it a point to ask ahead if that is OK.
3. Prepare to Ask Questions but Listen First
This is your chance to ask questions about the company, its culture, and specifics about the department for which you will be working. It's important to know that your primary job is to listen first because you may hear something that may trigger a question you want answered.
Sit down and make a list of second round interview questions the night before that not only interest you but will also show the interviewers that you are interested in them. You may need to wait until the end of the interview to ask your questions or there may be a point where someone asks "Do you have any questions for us?"
This is your opening to refer to the list you have created previously.
4. Maintain Eye Contact
It may seem like a trivial thing but it's important to look the interviewer in the eye when they are speaking and when you are speaking. If you are in a conference room with several interviewers make sure you look at them all when answering one of their questions.
This will show the group that you are engaging everyone in your response.
5. Be Prepared to Answer Second Interview Questions
There are some basic questions you will be asked in the 2nd interview. Make sure you have a good response to each of them. You may want to practice your answers ahead of time. Some of those 2nd interview questions could be the following.
Why are you the best choice for this position?
What projects have you worked on in previous positions you're most proud of?
What can you contribute to our company?
What is your best attribute?
What are your salary expectations?
6. Be Conservative and Professional in your Attire
You may not want to wear the exact same suit or dress that you wore at the first interview but you should ensure you dress professionally and don't slack off because it is a second interview.
7. Bring a Notepad and Take Notes
You should bring with you a notepad with the questions you put together before the interview. Also, you can take some notes about what you hear and jot down anyone you speak to who doesn't have a business card available to give you.
But don't spend too much time taking notes as you want to maintain eye contact with the interviewers. If you have some down time that is a good time to take notes on what you've learned.
8. Collect Business Cards of Interviewers
It's important to ask for business cards of the interviewers so that you are able to send an email post-interview thanking them for their time.
9. Thank Your Interviewers in Person
You've just spent a good amount of time talking to and listening to several people you never previously met. You must realize that these people are busy and have taken time out of their days to speak to you.
Apart from sending them all a thank you note as mentioned previously, you should always thank them all in person when the interview is over.
10. Ask About Next Steps
Typically at the end of the interview, you will be brought back to the Human Resources contact just to conclude the process.
It is at this time you should show your excitement about possibly working for the company in the future. It is at this time that you should ask about the next step in the process. Will there be an additional interview?
How soon will a decision be made on the candidate and will you be notified by phone or electronically? It could be that you have other interviews lined up so you need to have some idea of when their decision will be made.
What Does a Second Interview Mean? – A Summary
I hope that question has been answered thoroughly as well as presenting you with actionable second interview tips you can utilize in that make-or-break interview. Congratulate yourself on getting that second interview but now it's up to you to seal the deal.
Learn as much as you can about the company, get your rest the night before, prepare for the obvious second interview questions, and dress the part. If you prepare thoroughly this will not only help you get the job but will also give you a strong framework for any future interviews you might have.
Hopefully by the end of the 2nd interview you'll pick up on some signs you got the job and will get that call you've been anxiously awaiting!
What to Read Next:
Bob has been blogging for over 20 years and has been an office and cubicle dweller for more than 35 years. He has been featured in numerous online publications such as US News and World Report, Bustle, and Work Awesome (you can read his articles here). He created the popular office website CubicleBliss in January 2011 and rebranded it as WorkspaceBliss in April 2020.
In the office he's been an IT Manager, Applications Engineer, Systems Analyst, Software Project leader, and Programmer Analyst in his long career. He's a Certified Microsoft Professional and possesses a Masters of Science degree and two Bachelor of Science degrees, one of those in Informational Technology.
During his career he has worked in the office full-time, as a hybrid remote worker, and has worked from home permanently.