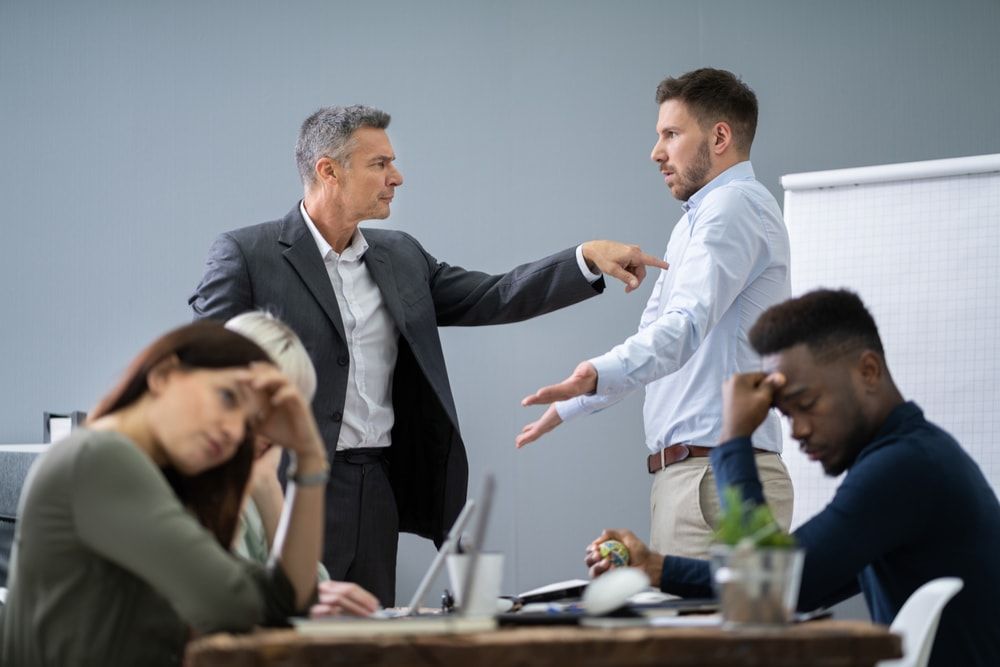 Have you recently noticed visible signs your boss is threatened by you? This article will detail 25 distinct signs your boss feels threatened by you. Some practical solutions are also presented in hopes of resolving the issues between you and your jealous boss.
If you are a motivated worker there's no question that you want to get ahead at your place of employment. Some workers are happy enough and content in their individual contributor role but if you're looking to get higher in the pay scale, you are hoping to get a promotion.
Have You Noticed Signs Your Boss Feels Threatened By You?
But what happens when you start getting too close to the top for your boss's liking? Maybe you have been praised by one of the VPs for a presentation that you recently made to senior management.
Maybe other higher-ups in the organization have become closer to you as they have recognized you just might be management material.
That just might be when your boss is threatened by you and starts showing signs that he's afraid of losing his power over you. As a result, work becomes complicated and you find yourself looking for good excuses to miss work on short notice. Instead of displaying your stepped away from desk sign and heading out for the day, you know you have to deal with this issue head-on.
Maybe instead of coming into work, you'll start looking for many good excuses to work from home rather than face your boss.
25 Clear-Cut Signs Your Boss is Threatened By You
See if any of them ring true to you!
1. He seems uncomfortable around you.
Have you noticed recently that your boss just doesn't seem to be very relaxed when you are in his presence? He almost never seems relaxed when you are in the room. This may be one of the signs your boss feels threatened by you.
2. He avoids eye contact with you.
Do you think eye contact is something with which you should be concerned? Well, if your boss is limiting his eye contact with you, it could mean there is something inherently bothering him about you. If you have been working for this boss for several years you would be the best gauge as to whether something has changed over time.
This could be another tell-tale sign that he feels you are a threat to his job. It could also be one of the signs your boss doesn't respect you.
3. He is quick to criticize you.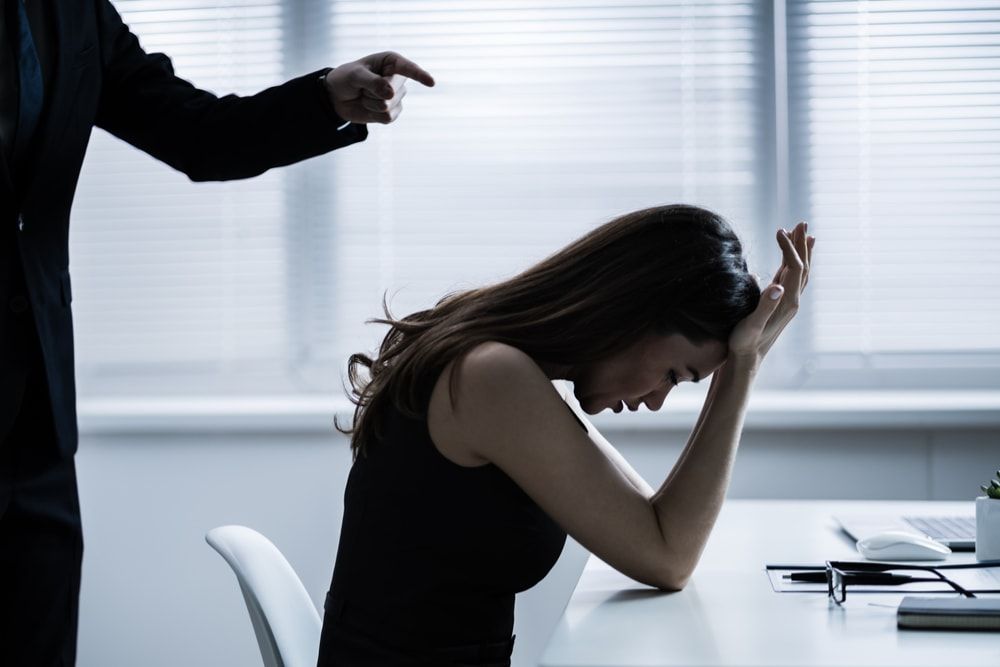 If you find that your boss is constantly criticizing you for what appears to be no reason, this could be another indication he feels threatened by your presence. It could be something as small as what you are wearing at work or it could be simple grammatical errors in your weekly reports to him.
You know that there has been much more criticism of you over time. It may also be simply one of the signs that your boss doesn't like you.
4. He micromanages your work.
I happen to think that signs of a good boss are, 1) he leaves you alone and lets you perform your job to the best of your ability, and 2) is readily available when you need help or guidance.
If you start seeing that your manager is micromanaging your every task, this could be a sign that he feels threatened by you. It could also be one of the signs your boss doesn't trust you.
5. He takes credit for your ideas.
Has this ever happened to you? I have no issues with my manager taking some credit for an idea of mine but if there is no mention or recognition of me coming up with that idea, then that is wrong.
It's almost as if the manager wants to downplay your expertise and creativity which can be very deflating especially after coming up with something for which he has taken credit.
6. He belittles your accomplishments.
Have you experienced signs your boss is belittling you? What is worse than a boss belittling your accomplishments? You think you have done an excellent job on completing a project and have gone above and beyond to complete it on time.
When that effort is undermined by your boss then that could be one of the signs that your boss is threatened by you.
7. He prevents you from advancing in your career.
Isn't one of the most important roles for a boss to encourage and do what they can to help you advance in your career? If your boss is doing just the opposite, it is a clear indication he doesn't want you to move up the company ladder and is threatened by you working for him.
It just might be one of those clear-cut signs your boss wants you to leave the company.
8. He blocks your access to key resources.
Your boss has the power to limit your access to resources that you need to exceed in your job. For example, there may be a need to have your own software license for a project management tool that others in the department are using. Your boss justifies this by saying there are a limited amount of licenses.
This, as a result, holds you back from keeping up with the rest of the group and hinders your growth on the job.
9. He doesn't respect your concerns.
In the past maybe you could go to your boss and address certain concerns you may have with your coworkers or the work tasks you have been requested to complete.
One of the signs someone is threatened by you is that they will ignore your concerns which will perpetuate your frustration leaving you unsupported in the workplace.
10. Your boss withdraws support for you in meetings.
Chances are you have weekly or maybe even daily meetings with members of your department to talk about open projects. You start noticing that when you make logical and pertinent suggestions on how to get various tasks completed on time, your boss will not defend or agree with your suggestions.
Your boss essentially undermines your opinion and embarrasses you in front of your peers which can be extremely demotivating.
11. He sets you up to fail by assigning more work than you can handle.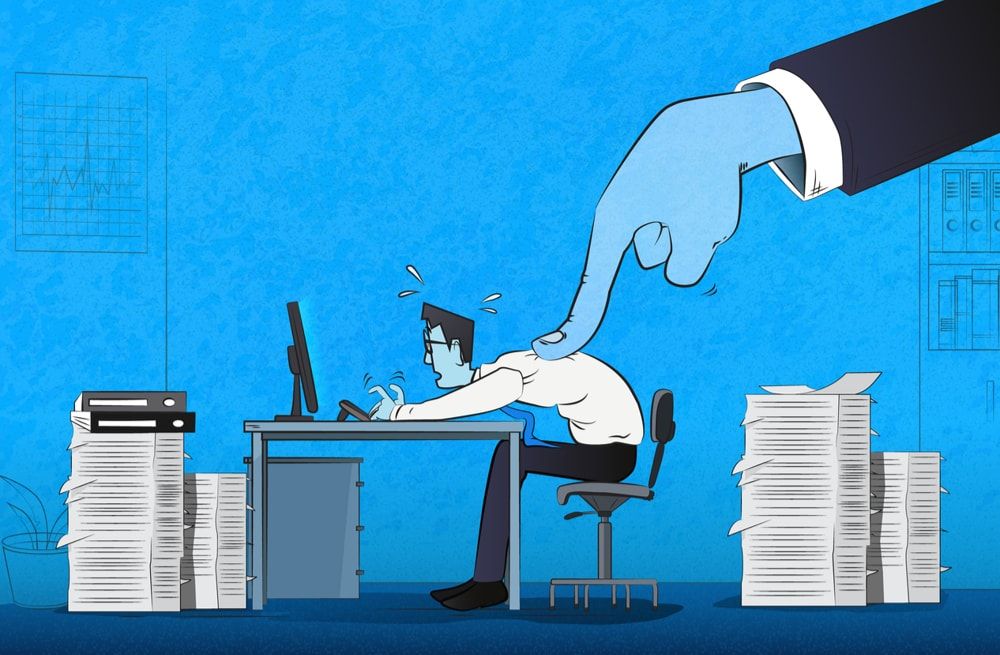 Maybe in the past, you always thought your boss had your back. He would build you up and let you know that you are going to move up the corporate ladder in time.
Lately, that has changed. He starts assigning you much more work than you can possibly complete within the time frame you are given. It is obvious to you that your boss feels threatened at work by you and is setting you up to fail.
12. He limits your access to senior management.
One of the first signs your boss is threatened by you is by limiting your access to senior management in the company. In the past, you have been allowed to give presentations to senior staff on department-related projects.
Lately, those have stopped. Your boss isn't delegating those presentations any longer to you. As a result, you aren't meeting regularly with senior management. You feel you are out of the loop.
13. He never has time for you.
In years past your boss has always had time to speak with you on any work-related or personal issue. Of late he always is too busy to meet with you one-on-one. It's obvious that your relationship with your boss has changed and you feel you cannot go to him any longer.
14. Your boss keeps information from you.
Since your boss feels threatened by you, he constantly withholds important information that you need to do your job. The reason you know this is that you get this info from your coworkers.
This hinders your productivity and, as a result, you start to lose trust in your boss.
15. He affects your personal life negatively.
Your boss doesn't care about your personal life because he is constantly demanding that you stay late to finish up a particular task for the day.
He asks you to come in on weekends and it becomes more frequent. He loses all sympathy for your work-life balance. This is a clear indication of his insecurity and that he is threatened at work by you.
16. He tries to humiliate you in front of others.
Maybe you have been invited to a meeting with several people from another department. Out of the blue, without any prior warning, your boss asks you to describe in detail a process that you have recently been working on but are still trying to perfect.
He asks you to take over the computer and give a presentation on the spot. You find this embarrassing because you aren't prepared to do what the boss is asking of you. You nervously fumble around trying to convey the information to the group. Your boss snickers as you are struggling and cracks a joke.
You lose a tremendous amount of respect for him and others in the room feel bad for you as your boss attempts to humiliate you in front of the group.
17. You get assigned menial tasks and projects.
In the past, you had been assigned high-profile projects that would be well received and visible to others in the company. That has changed. You now are assigned low-level projects from which you don't learn anything new. Those repetitive, non-strategic tasks strip you of your self-worth.
These are additional signs your boss feels threatened by you and, more particularly, that he is insecure.
18. He stops praising your efforts.
In the past, you had been praised for your contributions and efforts to the company. In the past year, those compliments have turned into complaints. Instead of finding the best in your work, he has now found fault. Oftentimes, the negativity is shared in front of your peers.
This is a clear indication that your boss feels intimidated by you.
19. Your conversations have become few and far between.
There was a time when your boss was inquisitive about your work and home life. Oftentimes he would ask your opinion on departmental projects and other issues.
Those conversations have now been cut short and don't happen much any longer. And when there are questions asked, it is done to determine any weaknesses you may have so they could be used against you later.
20. He minimizes your advanced education and accomplishments.
Given the fact that you might have more advanced degrees than your boss, he may blatantly undermine those accomplishments. Due to his insecurity, he demeans your educational accolades because he feels like he cannot measure up to your achievements.
21. He expects perfection from you.
Your boss, in the past, has given you the benefit of the doubt when it comes to making any type of mistake or error. But recently that has changed and now he expects perfection.
As a result, you now are walking on eggshells afraid to make any error for fear of retribution. It's obvious that your boss has unrealistic expectations of you and your work.
22. He makes a big deal over trivial issues.
One of the signs your boss is threatened by you is when he makes a mountain out of a molehill. Something harmless like not setting up an out-of-office notification on your email while you are out is made out to be a much bigger faux pas than it is.
Simple, minor issues have become major ones and he tries to make you feel like an irresponsible employee.
23. You're not invited to meetings.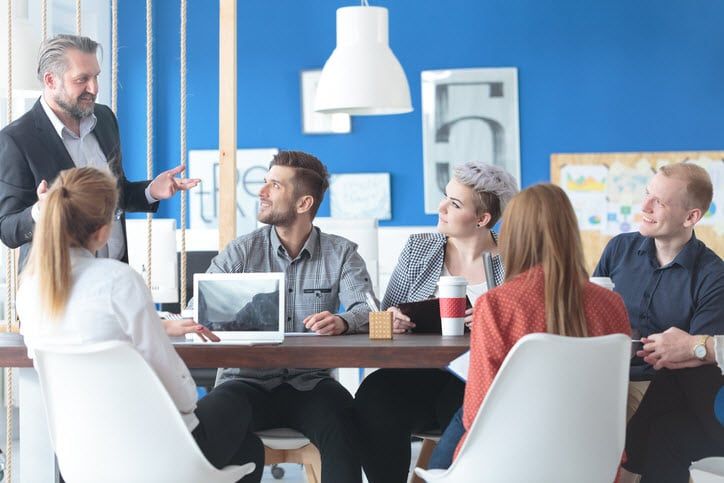 Whereas in the past you were always involved in departmental meetings of import. Recently you walk by a conference room and notice a group of your coworkers is attending a meeting with your boss.
You ask one of them after the meeting and he fills you in on the topic. It's a meeting you should have been invited to but your boss left you out as he feels threatened by you.
24. He refuses to give you a raise.
Review time is here and you're hoping it will be a stellar one which should lead to a raise in your salary. As it turns out your boss specifically cites many small issues that came up over the past year as justification for not giving you a raise.
He could have addressed those minor issues at the time they occurred but he kept them specifically for the annual review. Just another one of those revealing signs your manager is threatened by you.
25. He is quick to get angry when speaking to you.
For no apparent reason, whenever he speaks to you he gets angry. This is a dead giveaway that he feels intimidated by you.
A jealous boss's true feelings come out in conversations with you. Even though he is sometimes calm in his demeanor he can get excitable and loud rather quickly around you. His true colors show in these conversations revealing his insecurity.
What to do When Your Boss is Threatened By You
You want to try to resolve the issues between you and your boss. Here are some steps to try to resolve your toxic relationship.
1. Set up a meeting with your boss to clear the air.
Communication is the first step to try to resolve an issue with a jealous or toxic boss. You should hit the following topics in the meeting:
State any concerns and grievances that you have but do so in a diplomatic manner.
Assure him that you are only trying to do your best to further your career and you don't have any aspirations for his job.
Tell him you'd love to ally with him to make the department even better than it has ever been.
Praise his expertise and knowledge and let him know that your success has a lot to do with his tutelage and guidance over the years.
Let him know that you are excited about moving forward together and would love to work with him on highly-visible projects in the future.
Ask his advice on how to handle future projects and how to accomplish your goals.
At this point, you have taken your best shot at making this working relationship work with your boss. This is the first step to salvaging it.
Monitor the relationship over the next month or two to discern whether or not this has helped the situation. If the pattern continues then move on to step 2.
2. Set up a meeting with Human Resources.
Human Resources is a great option for you if you are still having issues with your boss. At first, it should just be a meeting with you and a member of H/R. Explain the situation and be prepared to give concrete examples of how your boss has acted toward you.
Come to the meeting with a list of items written down so that it shows that your toxic boss has shown a pattern over many months.
3. If the relationship remains toxic, consider moving on with your career.
You've done everything you can do at this point. If H/R has addressed the issues with your boss and he is unwilling to bend or to change, you should consider your alternatives.
Consider moving into another department within the company at the same location.
Consider moving to another geographic location within the same company.
Move on from the company but try not to leave on bad terms. Don't burn bridges. You never know when you and your toxic boss's paths may cross again.
Summary of Signs Your Boss is Threatened By You
Your relationship with your boss has changed over the years. He is now jealous of your success and feels threatened by you due to that success. There are tell-tale signs your boss feels threatened by you and they have been detailed in this article.
You have options to try to resolve the issues between you and make a valiant attempt to do so with an initial meeting with your boss. Time will tell whether or not those attempts will resolve your relationship with your boss. If your attempt has failed, you have the option to meet with Human Resources in hopes of resolving the situation.
If your relationship with your boss improves you can grow in your current position along with his help and guidance. If not, it may turn out that the situation is hopeless and you may have to move on from this toxic working relationship.