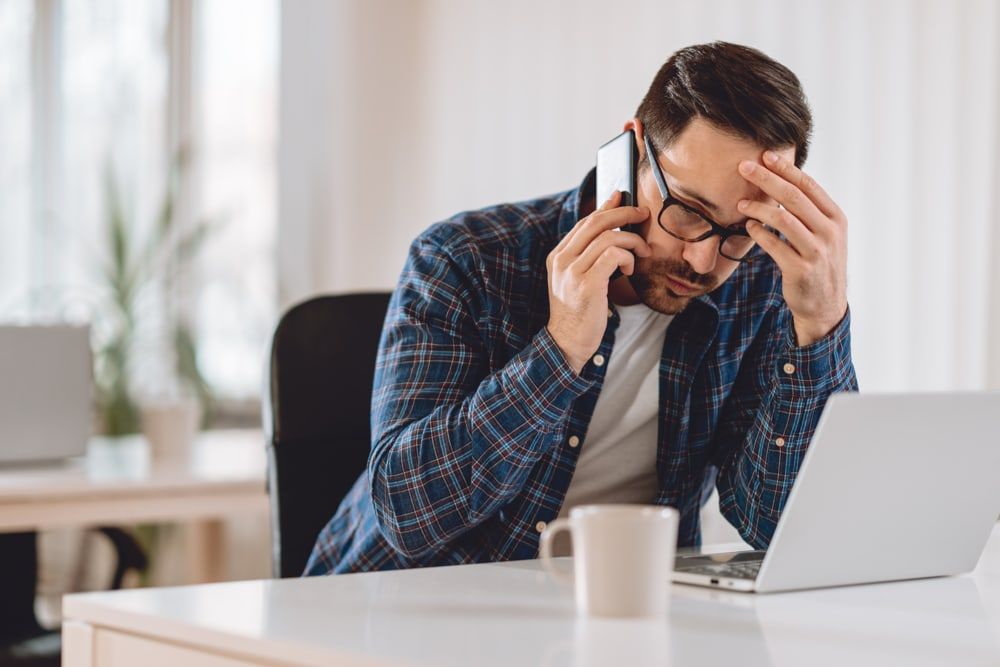 Are you a remote employee and looking for a list of good excuses to miss work on short notice? This article will give you a list of 11 good excuses to miss work last minute for remote employees. Examples will also be provided.
Missing work can be a touchy subject, but sometimes there are legitimate reasons for wanting to take a day off. And now that a lot of us can work remotely you almost have to make a distinction between excuses for a remote and a non-remote (on-site) employee.
A non-remote worker will have their own list of good excuses to get out of work because they don't have the luxury of actually working from home.
This article will focus on remote employees or those workers who are allowed to work from home using their computers. Since COVID struck, companies have become extremely lenient about allowing employees who don't have to be on-site to work remotely.
If your company doesn't allow any remote working, that might be a good reason for job change as there are many companies out there that will allow you to work remotely.
11 Good Excuses to Miss Work on Short Notice for Remote Employees
The problem as a remote employee is that you need to have a good enough excuse to not even log into your work computer and actually do work. So the excuse needs to last for the full day unless you are only looking for a valid reason to leave work early.
If you're ever in a situation as a remote employee where you need to miss work last minute, here are 11 good excuses that should help you get out of it.
1. Personal Illness
You need to take the time off but you are too sick to log into your computer and do any work at all. Some examples are seen below.
You have the flu and can't even get out of bed.
You're dealing with a really bad migraine.
You got food poisoning probably from the restaurant you went to the previous night.
You have a stomach illness and are constantly in the bathroom.
You injured your back working out and you can't even sit in a chair without a lot of pain. Working remotely will be impossible until your back stabilizes.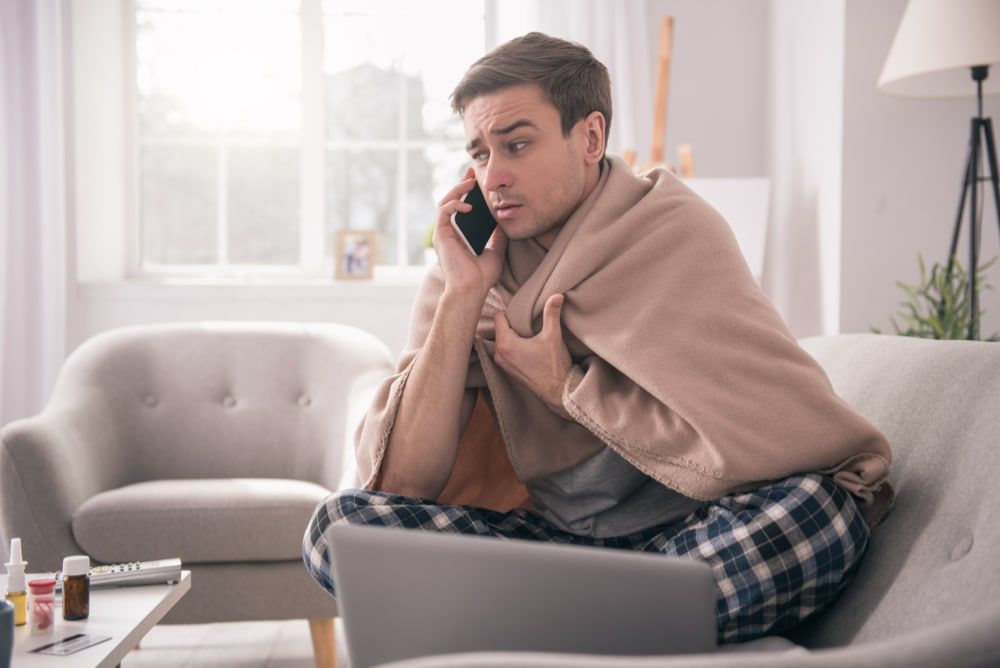 2. Tested Positive for COVID
What is strange is that the COVID outbreak has led to the luxury of you being able to work from home, even today when most people are vaccinated and boosted. If you have had COVID you understand that for most people it feels like a bad cold and it hits you hard when it comes to your energy level.
As a result, you are constantly lying down or sleeping so you can't even think of working from home unless you have an asymptomatic case. Just remember, you will have to prove to your employer that you had COVID and will have to show them a positive test result so this would be a tough one to fake if you truly didn't have COVID.
3. Computer Crashed
You just got the infamous blue screen of death on your computer and are unable to restart it. You'll have to bring it to a local computer repair shop until it is resolved. As a result, you cannot log on and do your job remotely.
4. Family Emergency
This excuse is pretty much always a failsafe one. Companies these days are always trying to make their employees happy and will be very lenient with an employee when it comes to any type of family emergency.
You want to ensure that the emergency spans the whole day or more than one day. If not, you may have to work part of the day online. Some examples of family emergencies are below.
Your mother needs to be brought to the hospital for a barrage of tests.
Your child is sick and needs to be brought to the doctor. You may be in the waiting room all day due to the fact there is no scheduled appointment.
Your brother was in a car accident and you need to go to the hospital to await word on his condition. You'll also be sticking around there until you can visit with him in his room.
5. Home Emergency – One of the Best Excuses to Get out of Work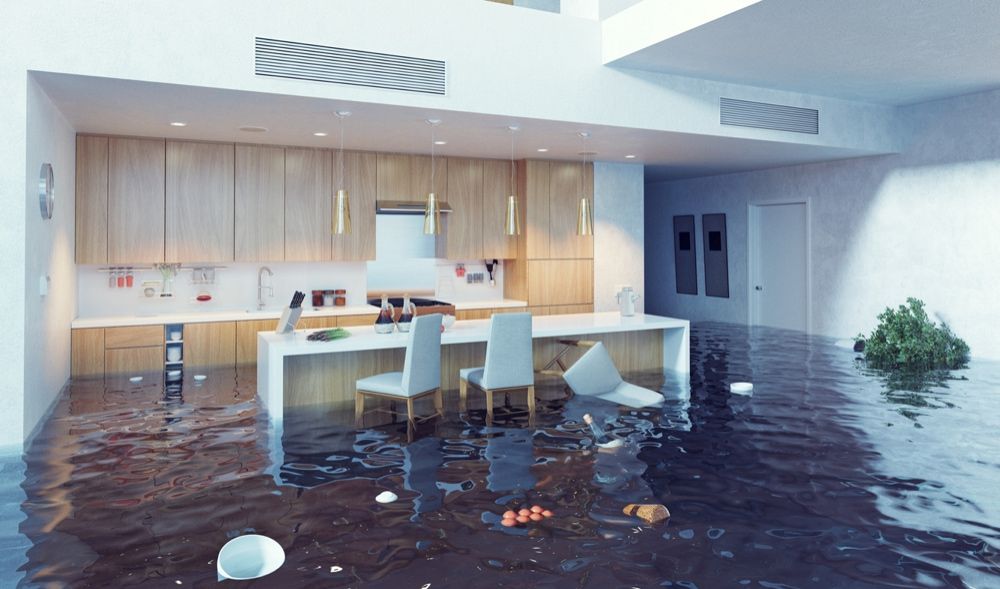 Out of the blue, you have an emergency at your home. A home emergency is one of the best excuses to get out of work. Some common examples are listed below.
A tree fell on your house from a wind storm and you need to tend to it with your chain saw. It may take all day to clean it up. You will also have to call a carpenter to fix the damage to the house.
You've lost power at your home due to a transformer blew near your home. The whole neighborhood is out of power.
There is a leak in the water pipes in your basement and the floor is flooded. You need to call a plumber and it will take you most of the day to clean up the flooded basement.
6. Death of an Extended Family Member
One of your extended family members passed away unexpectedly. You need to be with your family for at least a day to help set up arrangements for a wake and funeral.
7. Unexpected Circumstances
Sometimes it happens and you have to deal with circumstances that are out of your control. Here are some examples.
While coming back from your vacation your flight was canceled and you need to stay over in another state until the next day.
Your vehicle broke down over the weekend but it happened 200 miles from your home. You needed to have it towed to a service station in that area so you need the day off to get it serviced. You also did not bring your laptop with you so you cannot work remotely while waiting for your car.
Your dog got in a fight with another dog over the weekend and you need to bring it to the veterinarian. It could be an all-day event since you don't have a prior appointment scheduled.
Out of the blue your brother is in town on business and you need to spend the day with him.
You broke a tooth and need to go to the dentist to have it fixed.
8. Your Child's Day Care is Closed Last Minute
There was a maintenance issue at your child's daycare and there is no heat. Your child needs to be kept at home for the day. Your child requires constant care so you won't be able to work at all remotely that day.
9. Funeral of Family Member
You need to attend a funeral for an immediate family member. Most companies allow a minimum of 3 days off due to the death of an immediate family member.
10. You Need a Mental Health Day
You're going through a lot these days and you need a personal or mental health day to relax and re-energize. Your boss is aware that you've been stressed of late so it's really not a big surprise to him.
11. Jury Duty
You were notified late the previous day you need to attend jury duty the following morning. You'll be out of work at least for that day and, if you are chosen to be on the jury, it could be for an extended period.
Summary of Good Excuses to Miss Work on Short Notice
Being allowed to work remotely is an awesome perk for many reasons such as gas savings, no commute time, and eliminating any wear and tear on your car or truck. But with that perk also comes some drawbacks when it comes to coming up with good excuses to miss work.
When you used to drive to work and be on-site and working in a grey–walled cubicle, you never really could work from home. So, any excuse you came up with that prevented you from getting to work, meant that you didn't have to actually do any work at all.
Now that your employer has provided you with a computer or laptop specifically to use at home, unless you come up with an excuse that lasts the whole day, you will be expected to do at least some work from home that day.
The good excuses to miss work last minute that were detailed in this article will allow you to have the full day off from work.
What to Read Next: