A while back I wrote this article on a Samsung Wireless Charging Pad that my boss gave me for a Christmas present. That particular version laid flat and the speed of charging was subpar.  Cool office gadgets are all over the marketplace so there is always something better coming down the road.
Since then Samsung has come out with a newer version, the Fast Charge Wireless Charger Stand, which charges faster and sits at an angle which makes it easier for you to be able to see your phone.(If you have an iPhone scroll to the bottom of this article for iPhone-compatible wireless charging pads.)
I love anything wireless like my AYL BlueTooth headphones, BlueTooth Speaker, wireless mouse, and wireless keyboard. Having owned the previous version of the Samsung Wireless Charger I am really impressed with the newer fast charge version. I love the way it allows you to place your phone vertically but at a slight angle so that you can easily view anything on your phone.
Click on any image for a larger view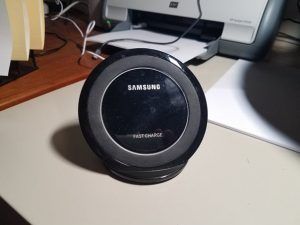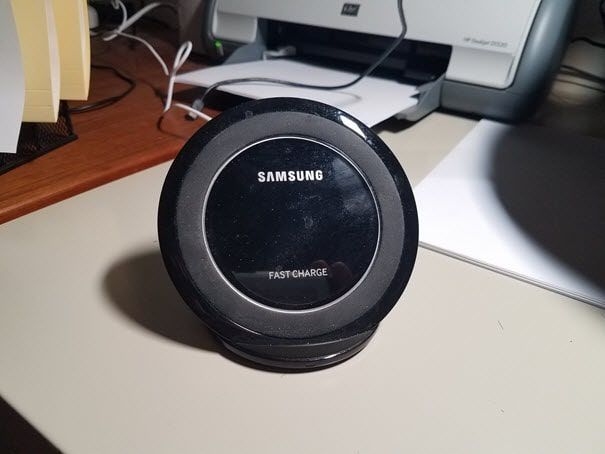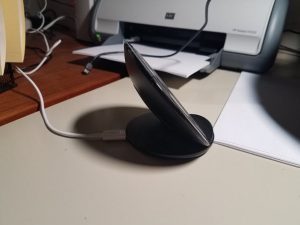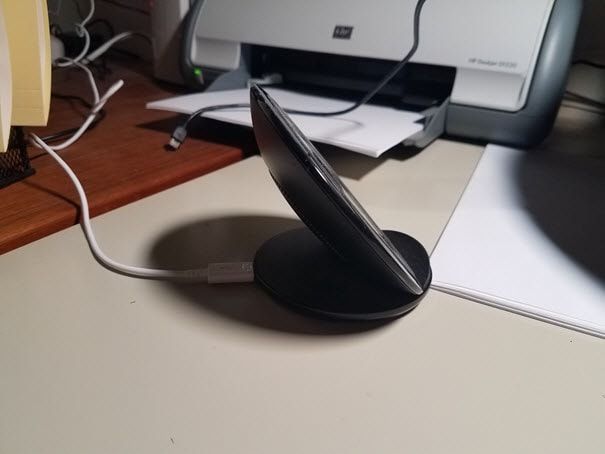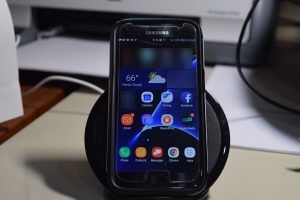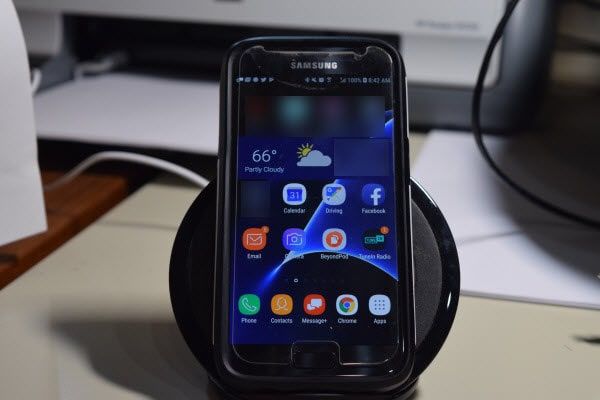 Product Dimensions – 3.3 x 3.9 x 4.5 inches
Item Weight – 0.8 oz
Shipping Weight – 1.2 lbs
Color – Black and Grey
Item Model # EP-NG930TBUGUS
Cable-free charging for compatible Samsung models and other Qi-compatible devices
compatible with Galaxy Note5, Galaxy S6 edge+ and later models
Unit stops when fully charged.
If you could use a fast charging wireless charger for your office or cubicle then you may want to look into this Fast Charge Wireless Charger Stand. I have one in my office cubicle and in my home office. If you love wireless too, you may want to look into this cool office accessory!
If you own an iphone there are some similar options below.
Check out some iPhone-compatible charging pads below
If you have any questions or comments please leave them below or use my Contact Me page.