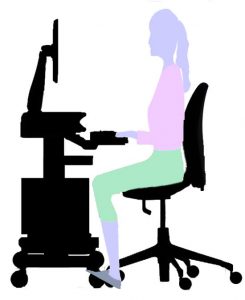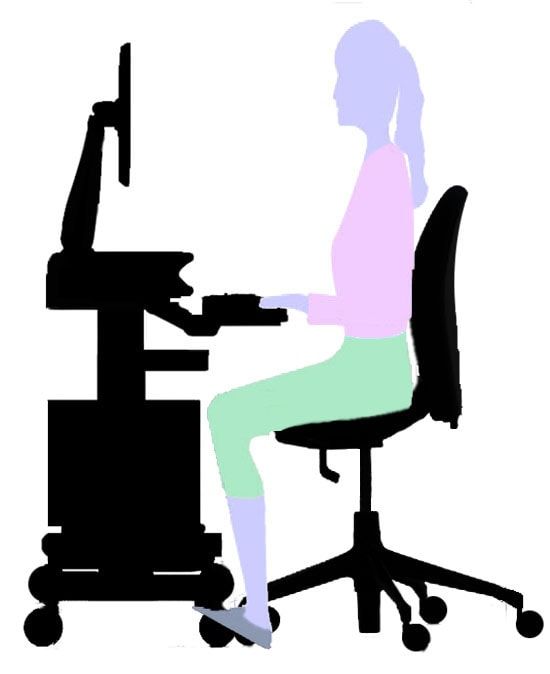 At most workplaces today, office ergonomics is taken very seriously and for good reason. Wikipedia defines Ergonomics as the following:
Ergonomics (or human factors) is the scientific discipline concerned with the understanding of interactions among humans and other elements of a system, and the profession that applies theory, principles, data and methods to design in order to optimize human well-being and overall system performance.
One of the key phrases above is to optimize human well-being and overall system performance. Every company worth its salt is willing to spend a little bit more money to optimize overall system performance. Also, losing a worker on disability for something like carpal tunnel syndrome could cost the company a lot of money.
Another key word above is design because when it comes to office ergonomics, design is a key consideration in how office and cubicle accessories are being manufactured. There has to be some care taken when it comes to design in any office accessories today. Without incorporating ergonomically-sensitive design the products simply will not sell.
So how ergonomically-safe are you in your office or cubicle? Let's break down each area of your workstation in order to assess whether or not you are staying healthy in the office.
Computer Screen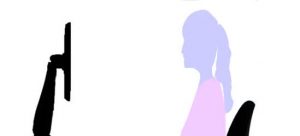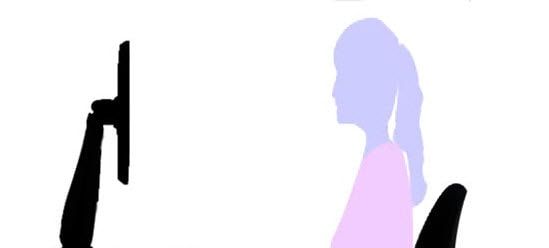 Your computer screen should be at eye level or slightly lower in order to prevent any straining whatsoever. This posture is extremely important for your health.
Head – should be roughly an arm's length from your computer screen. Your head should be directly over your shoulders.
Neck – should always be relaxed and elongated.
Shoulders – should always be in a natural position.
Chest – should always be wide and open.
Back – Keep the gentle natural curve of the lower back. Stay upright or a little bit backwards from the hips.
Keyboard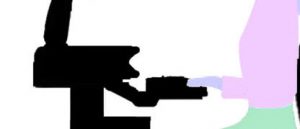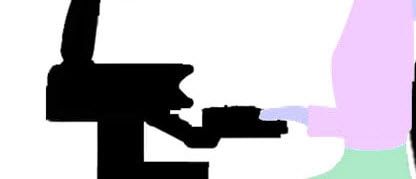 Repetitive pressing of the keyboard in the office setting can lead to conditions such as Carpal Tunnel Syndrome.
Wikipedia describes this condition as a medical condition due to compression of the median nerve as it travels through the wrist at the carpal tunnel. There are numerous office accessories you can purchase such as a Belkin WaveRest Gel Wrist Pad that will support your wrist while typing. Some ways to lessen the stress on your wrists while repetitive typing can be seen below.
Elbows – should be relaxed and at a right angle.
Wrists – should also be relaxed and in about as natural a position as possible.
Chair or Seating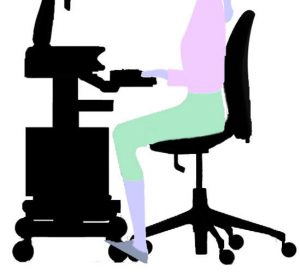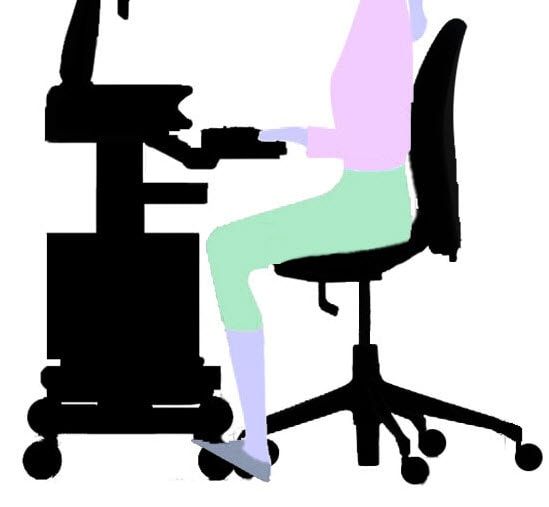 Since we sit in our office chairs for hours upon hours every day in an office at work or in a home office, it's extremely important when it comes to your overall health that your posture be correct. You should also make it a point to purchase a sufficient office chair that you can adjust for your body.
A while back I wrote an article detailing what I thought were the 5 most important factors when looking for an office chair. Those were arm support, lumbar support, height adjustment, tilt adjustment, and a metal base. I bought a chair for my home office that meets all of these criteria. When it came to adding some additional lumbar support I opted for an Original McKenzie Super Roll that I detail in this article.
The following tips should be followed when it comes to how you sit in your office chair to avoid any negative effects of sitting over long periods of time.
Knees – should be relaxed and in as natural a position as possible. Avoid flexing up and down.
Feet – firmly planted on the floor. If height-challenged, should possibly obtain a foot rest. Some find it helpful to utilize a foot rest like the Kensington SoleSaver Adjustable Footrest which can keep your legs elevated for less strain and fatigue, reduce pressure on the lower back, and improve posture and circulation.
Office Ergonomics Accessories
if you follow the above tips when it comes to the height of your computer screen, repetitive typing, and your seating posture and your office chair, maybe you too can stay healthy in your own office. It is certainly worth considering the above factors so that you can avoid any long-term office health issues.