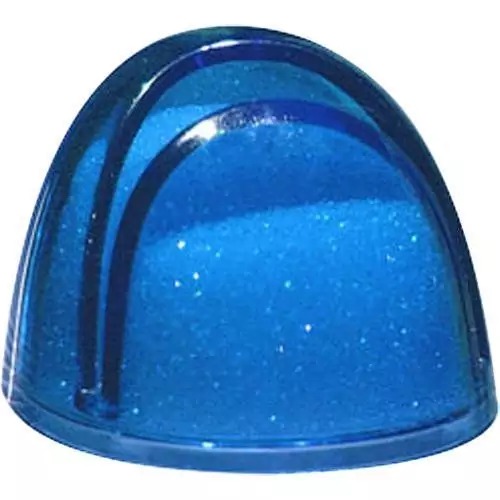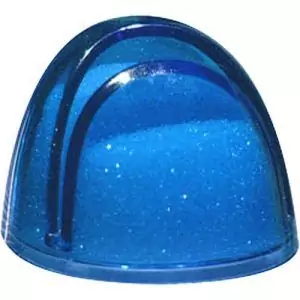 Oftentimes when you are in the office, at home or in work, you need to transcribe information from paper to computer or you simply want a list of items you need to work on displayed closely on your desktop.
Well, I found a stylish little office accessory tool called the Page-Up Document Holder that will help you do just that. I also love the way it looks sitting on my desktop with its translucent blue color popping against my dark desktop.  I'm certainly a lover of cool office gadgets.
This unit also comes in other translucent colors such as purple, red, grey, pink, black, and orange. It has the ability to hold up to 15-20 pieces of paper or a small manual with ease, as you will see in the images below. It's also a really great option for use in the kitchen to hold recipe cards.
What I find rather interesting about these units is that they are almost like a small snow globe in that they appear to be filled with a material looking an awful lot like salt. This material is what adds the weight to the unit and allows it to hold the documents without tipping over.
The literature states that it can hold up to 15 pieces of paper. I was able to fit 20 but that's about the max I would imagine. I could also fit at max 3 manila folders but that is with only one piece of paper in each folder.
Check out the images below in my home office!
(Click on any image for a larger view)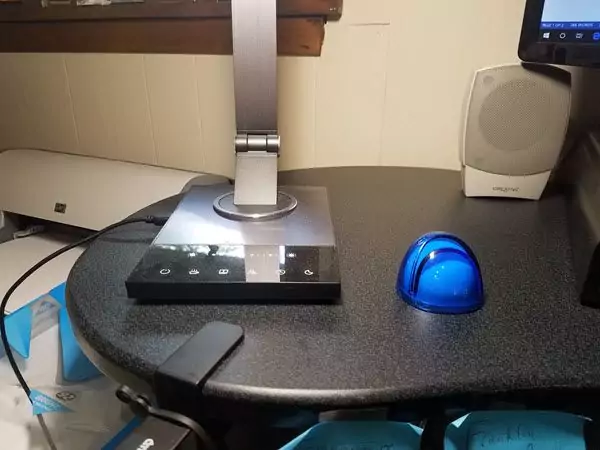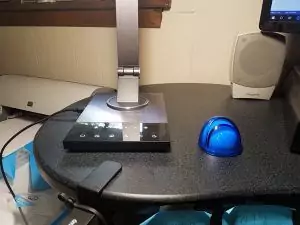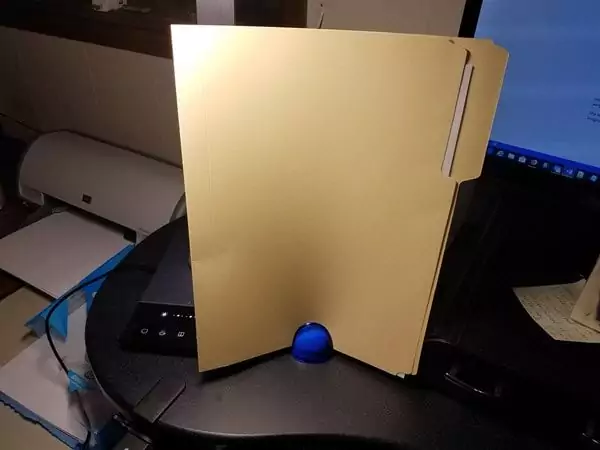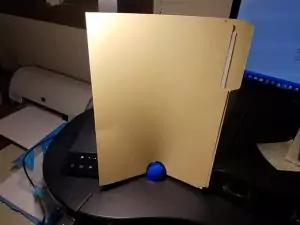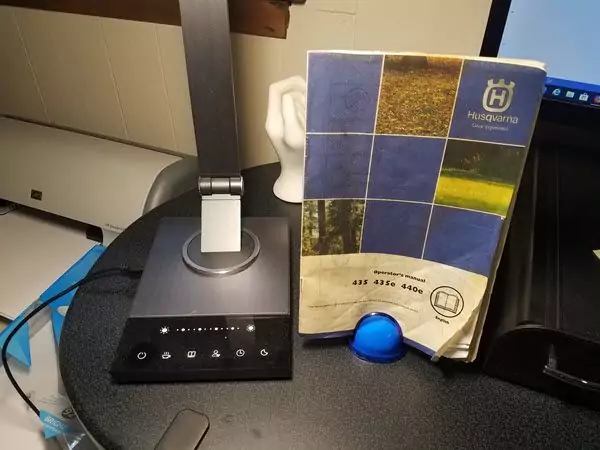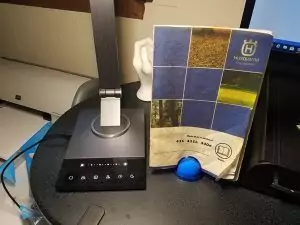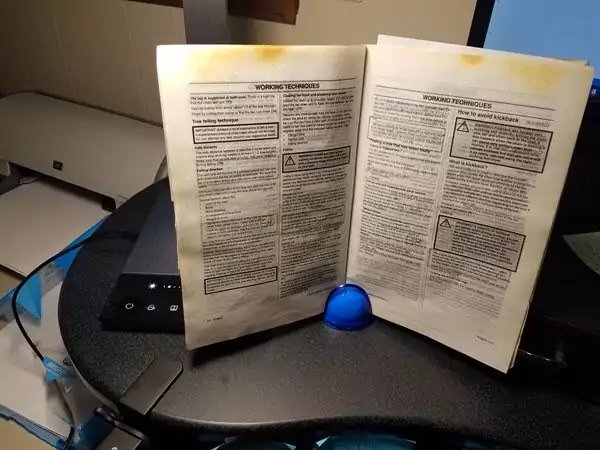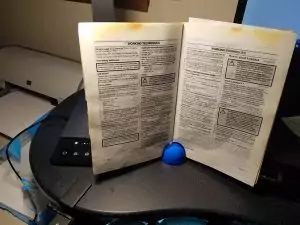 Dimensions – 2.4 x 2.2 x 1.7 inches
Item Weight – 0.32 ounces
Color – Translucent Blue (but comes in many colors)
Material Type – Crystal
Holds up to 15-20 pieces of paper
Great for in the kitchen for holding recipe cards
Available in purple, red, grey, pink, black, and orange
If you too could use a really cool office accessory that you can use to hold office documents for transcribing then you might want to check out the Page-Up Document Holder. It's great in the office and maybe even in the kitchen too!
If you have any comments or questions please leave them in the comments or contact me via my Contact Me page.
Bob has been blogging for over 20 years and has been an office and cubicle dweller for more than 35 years. He has been featured in numerous online publications such as US News and World Report, Bustle, and Work Awesome (you can read his articles here). He created the popular office website CubicleBliss in January 2011 and rebranded it as WorkspaceBliss in April 2020.
In the office he's been an IT Manager, Applications Engineer, Systems Analyst, Software Project leader, and Programmer Analyst in his long career. He's a Certified Microsoft Professional and possesses a Masters of Science degree and two Bachelor of Science degrees, one of those in Informational Technology.
During his career he has worked in the office full-time, as a hybrid remote worker, and has worked from home permanently.