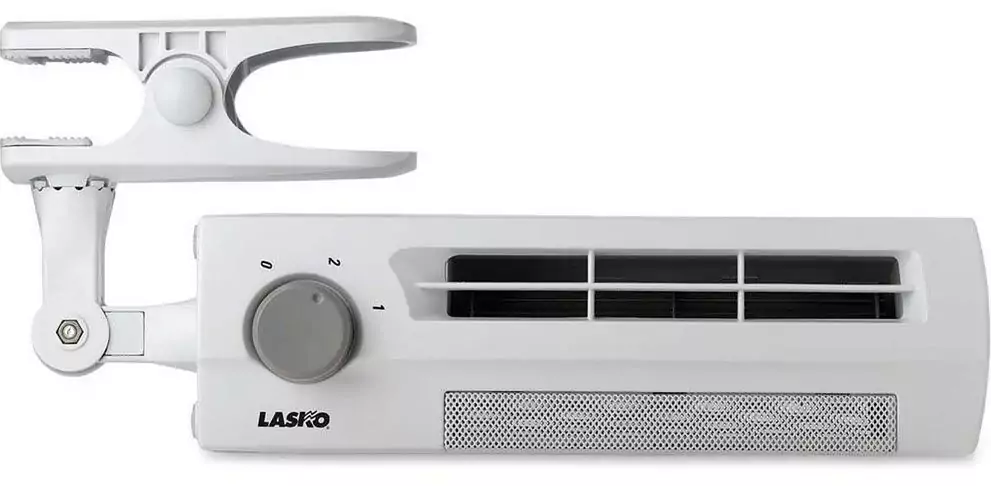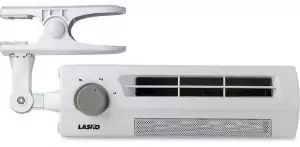 If you have followed this website at all for the past 5 years, you certainly know that I tend to focus on organization and comfort when it comes to my office environment either in my home office or in my office cubicle. (Don't miss my youTube video below!)
A while back I purchased an Arctic Breeze USB fan that I wrote about in this article. Well, recently I decided to upgrade from the USB fan to a Lasko Clip Stik Desk Fan.
The weather is turning here in the Northeast and it's so strange how it goes from cold one day to almost 80 degrees the next. I like to take my work walks and after my walk, especially on the warm days, I need to cool off in my office cubicle. The USB fan I mentioned above works fine but I thought I needed something a bit stronger to cool off faster.
Also, in the office environment you almost never know when you're going to walk into a sweltering environment depending on who is controlling the heat or the air conditioning. I also wanted a sufficient desk fan for my home office and this one certainly does the trick.
Here is a quick youTube video I made of me unboxing the unit and using it in my home office and cubicle at work. It is literally one of those cool office gadgets that I use in my office environment.
Here are some images in my home office and work cubicle
Full Product Dimensions – 4.1 x 3.2 x 10.8 inches
Product Weight – 2.5 pounds
Color – White
Material – Plastic
2-speed fan great for personal cooling at the office
Can be clipped to anything available in your office
Clip is removable so the fan can be used as a standing fan on your desktop.
Swivel-action base directs air flow where needed
If you are looking for a solid desk fan for your home or work office, this Lasko Clip Stik Desk Fan may be just what you've been looking for. Don't let the heat get to you in your office environment. This could be the solution that you've been looking for to chill in your office!
Bob has been blogging for over 20 years and has been an office and cubicle dweller for more than 35 years. He has been featured in numerous online publications such as US News and World Report, Bustle, and Work Awesome (you can read his articles here). He created the popular office website CubicleBliss in January 2011 and rebranded it as WorkspaceBliss in April 2020.
In the office he's been an IT Manager, Applications Engineer, Systems Analyst, Software Project leader, and Programmer Analyst in his long career. He's a Certified Microsoft Professional and possesses a Masters of Science degree and two Bachelor of Science degrees, one of those in Informational Technology.
During his career he has worked in the office full-time, as a hybrid remote worker, and has worked from home permanently.