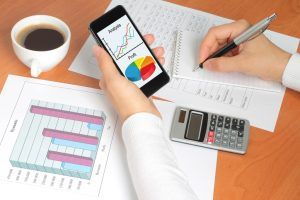 Our cell phones have literally become the center of our lives. We can pay our bills, play music, listen to talk radio, organize our lives, and communicate in various ways with our phones.
Can you imagine for a second if you lost your phone and had no idea where it was? To me, that's a little bit frightening. We have certainly become dependent on our phones, its contents, and its capabilities.
My phone has become an important part of my cubicle at work and my office at home. What do I mean by that? Well, with my dependence on my cell phone this has also led to accessorizing it with unique cell phone office accessories. Here are some of them…
With my cell phone I want it visible at all times. In my cubicle at work I also want to have my desk as clear as possible. A while back I purchased an Officemate Cubicle Wall Cell Phone Holder that I use to this day.
I only use it in my cubicle and not my home office because at home I have plenty of space and at work I can use my cubicle walls to hold up my cell phone.
Like a lot of the cubicle wall accessories I have at work they use stainless steel needles to secure the cubicle accessory.
This really inexpensive cubicle cell phone holder secures snugly to the cubicle wall and safely displays my cell phone. It also has a convenient slot for my cell phone charging cable. It works well and keeps your phone up and off of your desktop.
In my home office I use this Desktop Madness Hands Cell Phone Holder particularly because I have more room at home and I simply cannot utilize the fabric of my cubicle walls at work.
This is a really unique cell phone holder and I've received many comments from people who have seen it in my home office. In this article I wrote about this cell phone holder and a set of Desktop Madness Hands Bookends that are also really unique.
The cell phone holder and the bookends are made from a ceramic-type material and they have a rubber material on the bottom to prevent scratching any surface upon which they are placed. Cool products with a unique style.
I love Bluetooth Technology and decided to pick up a Bluetooth speaker for my home office. I just pair it with my phone and I can listen to music, sports talk radio, or podcasts.
Obviously a speaker doesn't make sense in a cubicle or work office setting so I only use it in my home office.
What is really great about this Bluetooth speaker is that it is portable and I oftentimes bring it into my workshop when I'm doing woodworking or out onto my deck when I'm relaxing or barbecuing.
When it is in my office it is always plugged in so the battery is always charged when I want to use it without being plugged in. It's a really cool and pretty darned inexpensive perk to go along with my cell phone.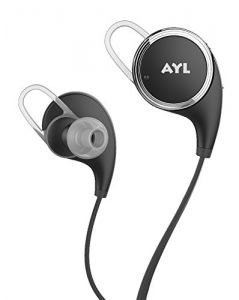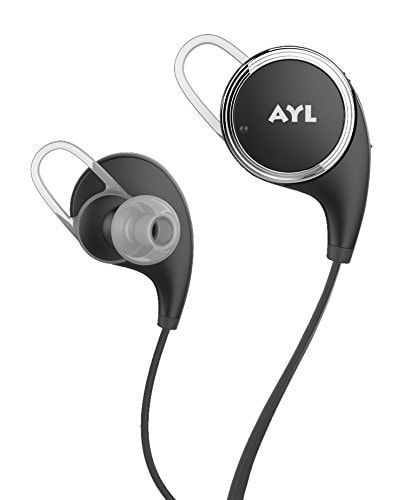 Let me make this perfectly clear, I love my AYL BlueTooth Headphones. I use them in my office cubicle because they cancel out any exterior office sounds and allow me to easily listen to podcasts, music, or online radio.
I wrote an article here about these awesome cell phone accessories and the article includes a youTube video as well. After using them for a few months I bought another 4 pair for Christmas gifts for relatives. I know for a fact that they all use them and they love them too.
They are not only noise-cancelling Bluetooth headphones but they also have a built-in microphone which allows you to answer your phone and speak directly into them. I use them in my car for hands-free phone capabilities which allows me to be safe while driving. I cannot recommend these more highly and I know they are worth every penny.
I was fortunate enough to be given a Wireless Charging Pad from my boss at Christmas. Even though it was a gift I definitely would've invested in this if I knew how convenient it was.
I wrote an article about it here that gives a lot more details and also includes a number of iPhone charging pads at the end of the article.
All you have to do with this Wireless Charging Pad is plug it in once and then just place your cell phone on top of it and it magically starts charging. What is really great is that I just store it on the charging pad all day so when I need to walk away with my phone it is essentially always charged!
You simply don't have to mess with plugging your phone into a charger any longer with this cool phone accessory. It may sound like a simple thing but once you own one of these you will wonder why you didn't get one sooner.
I actually love accessorizing my cell phone to make my life a little more enjoyable and to extend the capabilities of the phone. If you have a particular cell phone accessory that you can't live without please leave it in the comments or contact me via my Contact Me age.
Bob has been blogging for over 20 years and has been an office and cubicle dweller for more than 35 years. He has been featured in numerous online publications such as US News and World Report, Bustle, and Work Awesome (you can read his articles here). He created the popular office website CubicleBliss in January 2011 and rebranded it as WorkspaceBliss in April 2020.
In the office he's been an IT Manager, Applications Engineer, Systems Analyst, Software Project leader, and Programmer Analyst in his long career. He's a Certified Microsoft Professional and possesses a Masters of Science degree and two Bachelor of Science degrees, one of those in Informational Technology.
During his career he has worked in the office full-time, as a hybrid remote worker, and has worked from home permanently.