There have been too many times where I've frustrated my boss because I can't find a document or packet that we need. To save my reputation I've become an addict for paper organization. A clean desk is a happy desk in my mind, so I keep my desk as clear as possible.
All that's on my desk is a monitor, a mouse, a keyboard, a printer, and maybe a few pens or pencils. So, as you can assume, desk organization is very important to me.
I've tried a lot of different binders to organize paper, and I just found a new company that makes very intriguing ones, so I thought I'd share with you my first impressions.
UniKeep Binders – What I Got
I discovered UniKeep from searching on Pinterest for gifts for my kids, who love the Nintendo Switch.
Pinterest is such a great resource and I found UniKeep's game cases (as shown on the left) there which are miniature binders with no rings and foam inserts to hold games.
I then fell into a rabbit hole of binders and page protectors of all shapes and sizes.
I chose to try out the following:
Goals of Organizing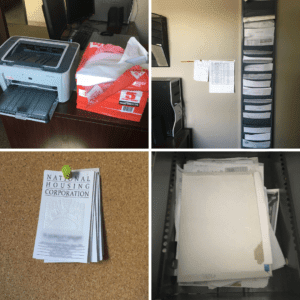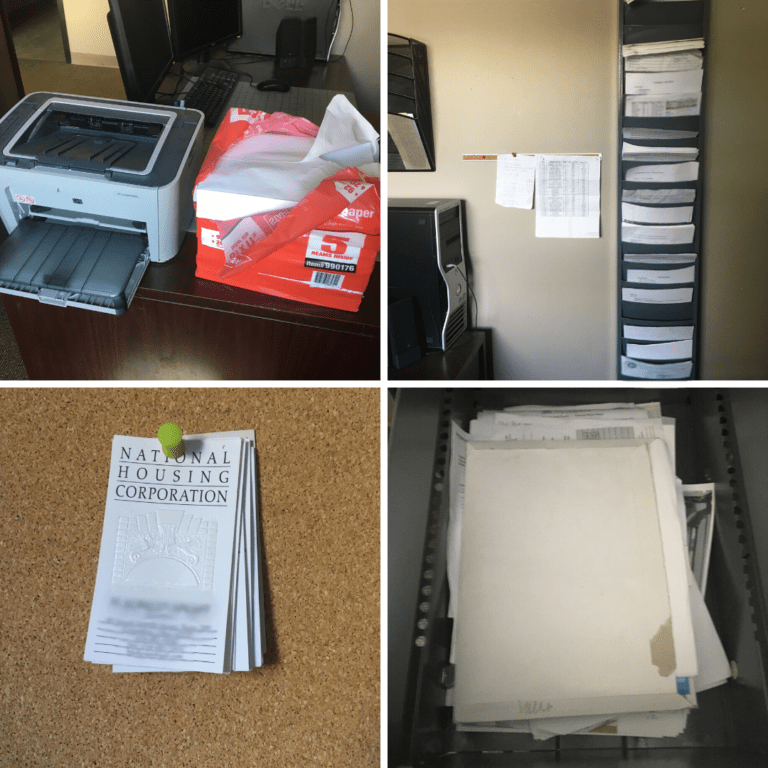 When I purchased these UniKeep Binders, I specifically had in mind to organize a few things – loose business cards, equipment manuals, copy paper, and scientific research articles.
You can see on the left that I really wasn't doing my best as far as organizing my printer paper, business cards, equipment manuals, and scientific research articles. When I found UniKeep binders, my office organizational issues were answered!
Equipment Manuals
What stood out to me about these binders is that they are "case-enclosed", meaning they have protruding edges that snap together to form a case and they have snap-locks on the side. I saw them and thought about the multiple CDs I have with equipment software, which I've tried to store in binders before, but the thickness of the CDs makes the binders very thick and awkward to handle.
I used the two-compartment binder for this task. One compartment holds manuals in CD and packet form. The other compartment has order forms, invoices, receipts, etc. for all of the equipment my company purchased, making this binder a sort of "command center" for all of our equipment, if it has issues, breaks, or needs to be returned.
Copy Paper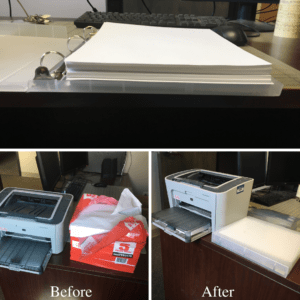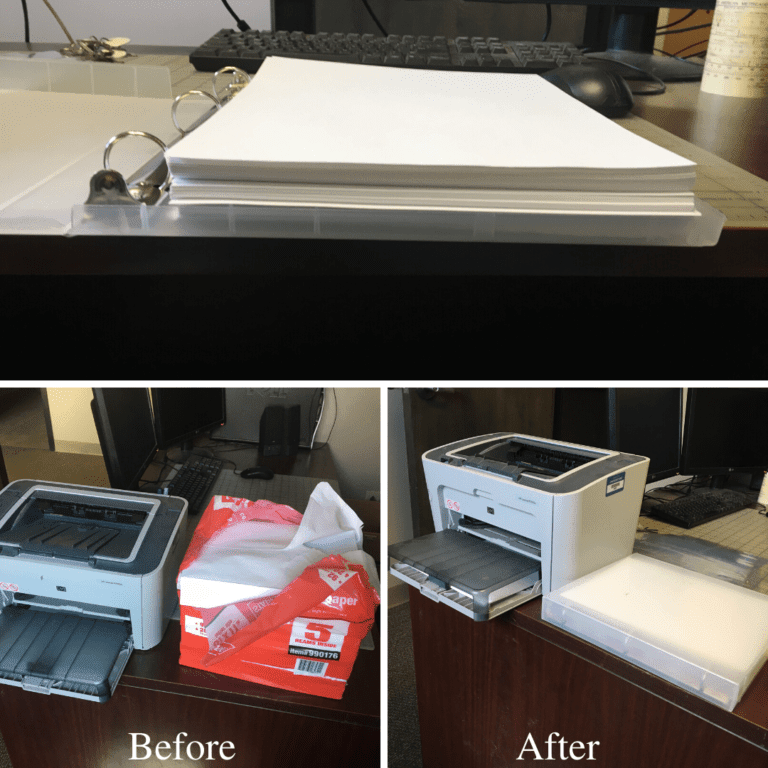 Next to my printer are 5 reams of copy paper. The packaging that I haphazardly tear apart is an eyesore, but I've been too lazy to find a way to keep the paper organized while also keeping it safe from rips and tears, which a generic paper rack or magazine holder doesn't work for – they leave the edges of the paper exposed, and they are just asking to be knocked over.
For this, I used the 1.5″ case binder with metal rings. At this moment I realized that I don't really need the rings, but hey, it got the job done and maybe I can repurpose this binder later on to hold hole-punched documents.
I just grabbed a stack of paper and put it inside, and when I thought it would be too much paper for the binder to close, I was wrong. This binder holds a ton of paper.
Of course one of these binders won't fit five reams of paper. But at least now the remaining pages will fit inside my desk, and I won't have to refill the binder for a while. Another plus about this binder is that the pages are protected from dirt and dust, and if I knock it off my desk, the snap-locks will keep the binder from popping open and bending the pages.
Business Cards and Small Items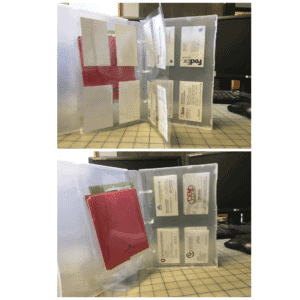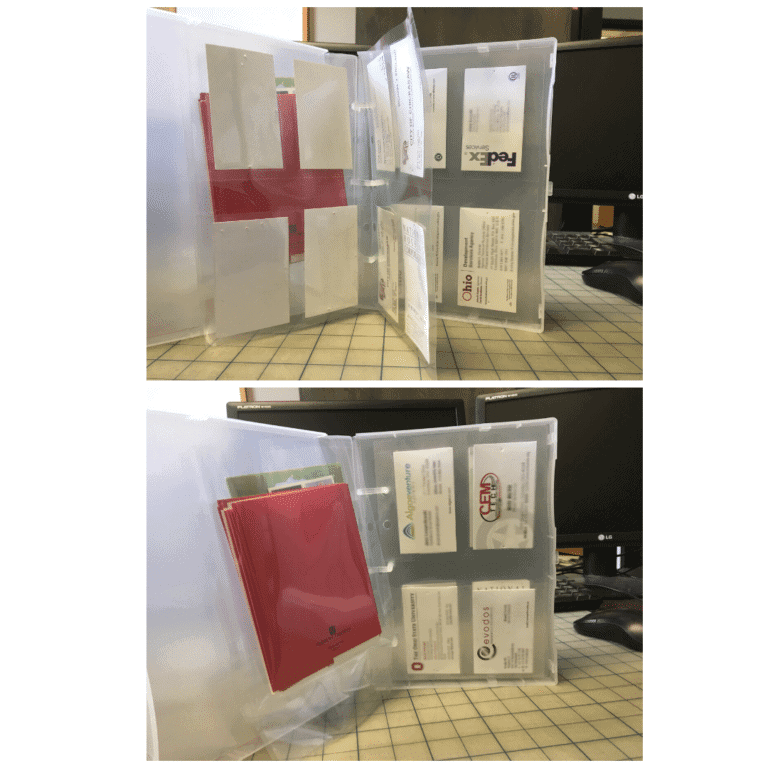 On the UniKeep website, I went to a listing for a mini binder, and on that page, there was an option to add accessories. Once I clicked that I knew I was in trouble.
As a paper organization nut, when I find new page protectors, I feel like a kid on Christmas morning. It was hard to hold back, but I ordered two types, the Mini Business Card Pages and the Mini Page Protectors (seen in the image on the left). Using these in combination with the mini case binder, I created a business card directory of all my contacts and stored some greeting cards and stamps inside.
Conclusion
Overall, I found these binders to be very unique styles. I think they will easily replace my hanging file folders and the mini binders are going to work perfect to collect business cards and smaller scraps of paper that are usually difficult to locate.
If you are patient about manually opening the plastic rings and that doesn't bother you, you would get great use out of these binders. Even if that does bother you, you can opt for metal rings; however they don't offer the minis with those, so you would be restricted to large binders only. I do wish I was aware of their ringless binders before I ordered because those free up more space for storing large items. In the future, I will probably get some of the ringless and stash extra pens, pencils, sticky notes and staples to sit nicely in my desk drawer.
I hope this was a helpful review of UniKeep Binders especially if you are looking for unique functional ways to make your office more compactly organized or to save tons of space.
Author Bio
Celeste O'Connor is a Columbus-based writer who loves to share all things storage, organization, customization, and making daily life neater and easier. Check out her favorite organization products of 2019 here.