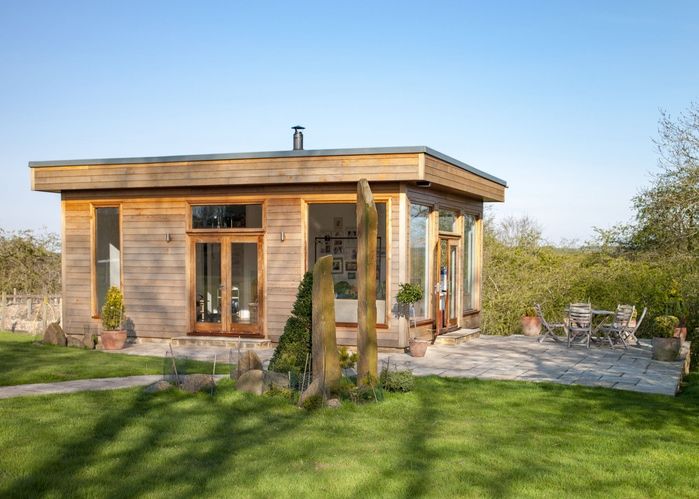 Have you ever considered a backyard office? COVID-19 has had quite an effect on the working environment even to the point that the backyard office has become a phenomenon.
Not only is a large part of the work force working from home but they are also working in the backyard.
I'm sure you have heard of the Tiny House craze that has gathered momentum over the past few years. It basically has to do with the creation of small homes that are typically mobile and come at a relatively low price in comparison to a standard home.
Well David Syrek of the Chicago Tribune writes about this new backyard office craze in this article:
Tiny house builders and garden shed manufacturers across the country are pivoting to create home office structures that range from compact, prefabricated deluxe sheds to more elaborate custom designs. And business is booming.
In the article he shows Bob Clarizio, CEO and founder of Bantam Built, sitting in his brightly-lit 100 square foot Inshed which was built as a backyard office. INshed is a company based in Elgin, IL that works with designers at Bantam Built to design and build creative solutions for clients who want an outbuilding on their property that they can use for a backyard office.
You can even design your own building with their ShedView 3D Configurator . You can choose a modern shed or a traditional shed with various configurations to suit your needs.
Backyard office sheds are springing up throughout the country especially in the areas that have more temperate climates. I've often thought about moving my office into my shed but I am perfectly happy, at least during these COVID-19 times, to have a great home office. I also care a lot about work desk decor and try to incorporate some of the latest products into my home office.
One very popular style these days is utilizing chic industrial style decor. It is certainly gaining traction in homes as well as offices. Metal, such as industrial piping accents, brick, and distressed wood are utilized in this type of decor and can also be utilized in a backyard office.
Another shed-building company called Studio Shed specializes in prefab backyard office spaces. From the Studio Shed home page they tout the following:
Whether you need a home office, a learning space for the kids, or maybe just a place to escape for a bit of yoga, meditation, or exercise.
When you really think about it, there is another bit of collateral damage when it comes to Covid-19 – needing a place to remote-school your children. Maybe a backyard office can do just that and provide a little sanctuary so that maybe remote-learning won't seem so home-based. Having a separate building to provide that learning may just be the closest thing to kids being at their conventional school.
Some of the various styles of buildings available at Studio Shed can be seen below along with their prices.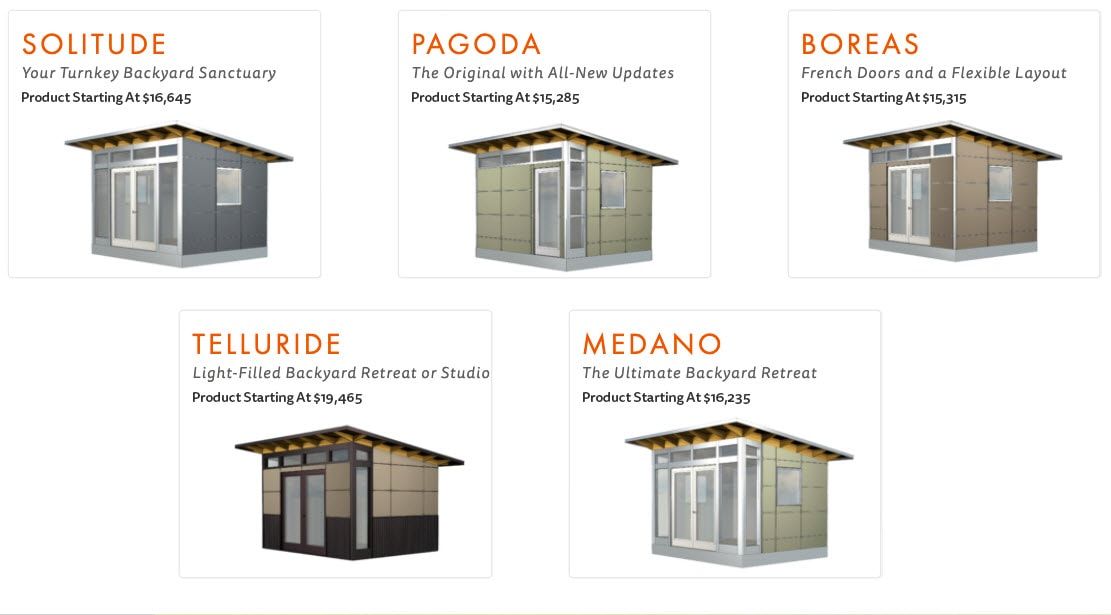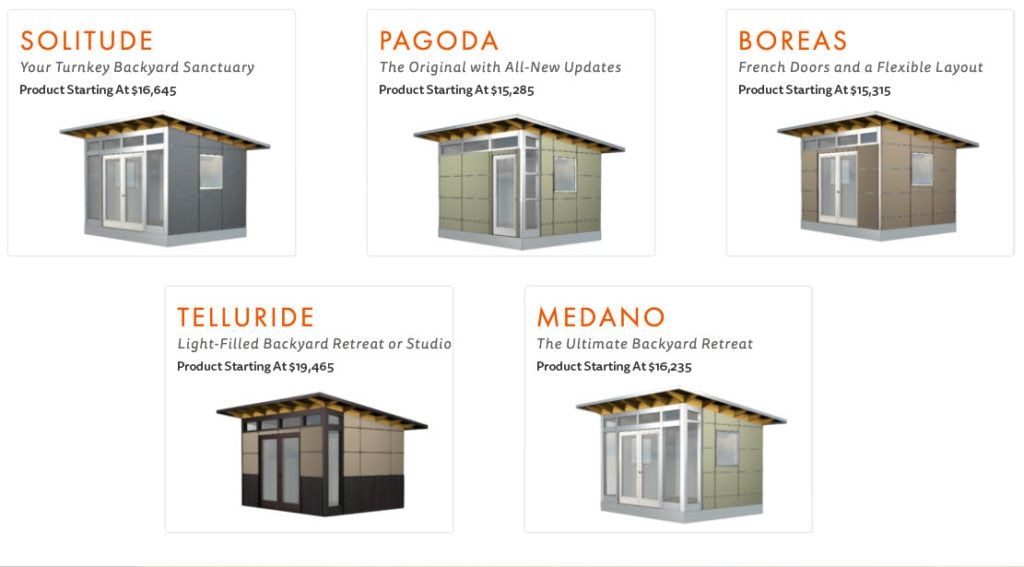 So, as you can see, there is certainly a demand for developing a backyard office on your property. I certainly can understand that as I have a heated shed of my own that I use mainly for working out and working with wood. Having a space to call your own, away from the main quarters, certainly can be a liberating experience.
Lucy Wang, of Dwell.com, wrote recently about 6 Prefab Companies Ready to Build your new Backyard Office. Lucy writes:
The global pandemic has made working from home the new normal for many businesses—and not everyone has had an easy time adjusting. For those seeking escape from rowdy roommates and children, backyard offices have become an increasingly attractive way to find peace and quiet without leaving home.
She then goes on to detail 6 different prefab companies (including the aforementioned Studio Shed) that specialize in delivering high quality out buildings that can be used for a home office, workout area, home schooling area, or just a place to escape the hustle and bustle of the family living quarters.
So, maybe it's time for you to consider a backyard office to supplement your own living quarters. And, who knows, maybe in this new work area you will find your Workspace Bliss!
WorkspaceBliss has no affiliation or association with any of the companies discussed in this article.