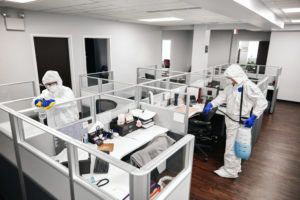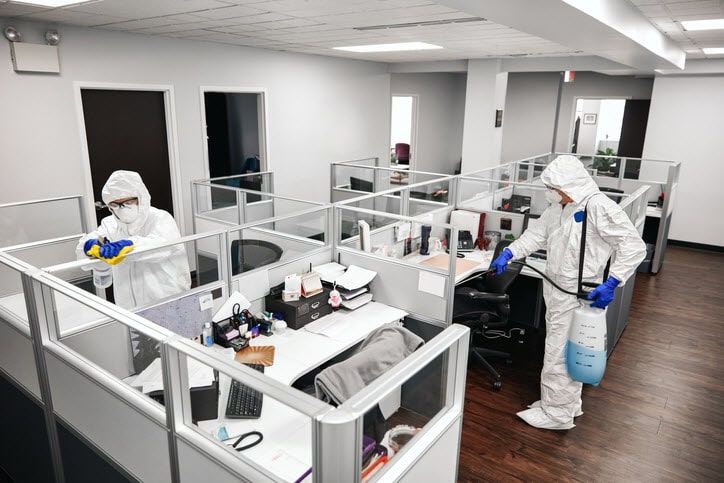 In the post-pandemic working-life world there has been more and more evidence that there just might be a cubicle revival going on back into the office environment and elsewhere! And if they are already in your office building, chances are they won't be going away any time soon.
I have no problems at all with cubicles making a comeback or just sticking around. I actually always loved having a separate space to work – that being my cubicle. I still have it because my place of employment hasn't gone the route of open offices, at least not yet.
There have been some changes instituted like lower office walls to supposedly promote communication between team members but that has been in other parts of the my office building and not within the area in which I work. I'm in the software world and I tend to feel that we developers need to focus more and like to have our own space in which to do so. Cubicle privacy might just be another facet of the post-pandemic world with doors added to the entrances of cubicles.
Possibly partaking of the shared coffee pot in the break room may be a practice of the past.  Find yourself simply the best coffee maker for an office with which you can brew what you like every morning and afternoon for that matter. You;l always have a great cup of coffee that probably won't be stale from sitting on the burner.
I wonder if concepts like cubicle sharing that I wrote about in this article might be a way that companies might want to break up the number of employees within the office at one time and not have to account for the additional workspace. I think the concept of telecommuting will be much more accepted in the post-shutdown working world. It's not only a safer option, it's also very possible for many, but not all, workers.
So how exactly is our office life going to change after your state opens up for business? Well, Cushman & Wakefield, a company that creates real estate solutions, in a How-To Guide for Reopening Workplaces outlined what they called "The Safe Six" workplace readiness essentials. Those were identified as the following – prepare the building, prepare the workforce, control access, create a social distancing plan, reduce touch points and increase cleaning, and communicate for confidence.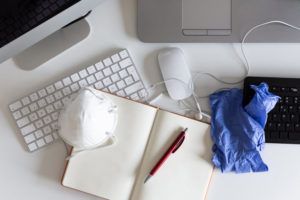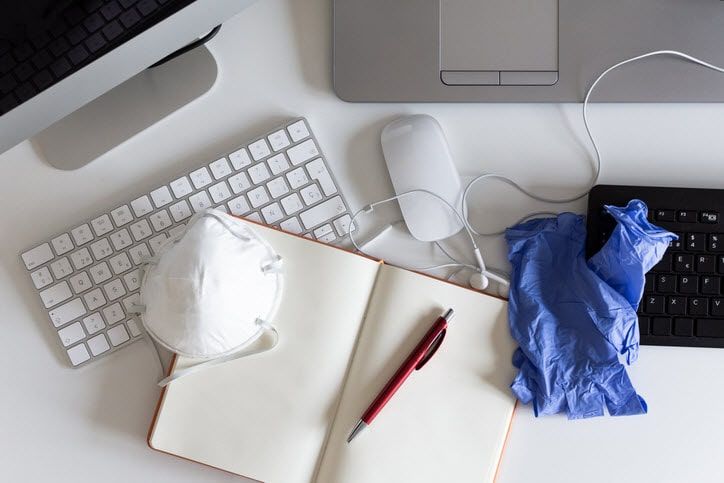 Chances are you may be screened for your body temperature upon entering the office and will be asked to leave if your temperature is elevated. Employees may be asked to be tested regularly for the virus if the number of tests are available in your area.
All employees may be asked to wear masks and possibly gloves as least in the short-term before a vaccine can be developed. The company may also limit the amount of employees by 50%, as my company did at the outset, in order to create a safer, more socially-distanced environment.
So, it is obvious that there are a number of essential items to be addressed before we can enter the workplace safely. So, how does the cubicle help us in this endeavor?
Cubicle Revival
Built-In Social Distancing
There is already a barrier in place between employees utilizing a cubicle. Would it be 6 feet? Probably not but with the addition of the cubicle walls that would probably make up for the need to be at least 6 feet apart. And if that doesn't meet safety requirements, a spacing out of employees in every other cubicle should do the trick.
It may make sense anyway for half the department to telecommute while the other half is in the office. Based on where you are located it would be easy to split up the group. Just have every other employee work from home so that there is always an empty cubicle in between each person.
That is what my company is currently doing and, when the state opens up, it is my guess that this policy will remain in place to cut down the number of employees in the office at one time.
Provides a Cocoon-like Environment
The benefits of a cubicle are evident to anyone who currently works in this type of environment. It provides a place to focus without the distractions of an open office. That cocoon-like environment should also provide a safer area in which to work in terms of the virus. Fabric cubicle walls or even Plexiglas cubicle walls provide an instant barrier between employees. Certainly a cubicle revival can help in protecting employees within this environment.
PlexiGlas Rules
In the cubicle I inhabit while at work there are portions of it that use Plexiglas so that I can see into the next cubicle. There are other cubicles in my place of employment that have lower walls without the Plexiglas. I think it may make sense for these lower-walled cubicles to be supplemented with higher Plexiglas walls that would provide a safer atmosphere for workers.
In Kentucky in the U.S. there is a nursing home that has created a Plexiglas cubicle that allows relatives to visit with their aging parents through this Plexiglas enclosure. Relatives are ecstatic with the ability to see their loved ones close-up albeit through a Plexiglas window. This invention originated in California.
In Italy a company is proposing the use of Plexiglas beach cubicles which will allow sunbathers to maintain a safe distance from their fellow beachgoers. The Plexiglas would also have the ability to block UV rays.
In Bangkok,Thailand a restaurant serving Japanese-style hot pot cuisine have created dining cubicles of PVC pipe and plastic sheets to shield diners from each other. This setup has allowed the restaurant to reopen safely for their patrons in a post-shutdown world. There have also been examples of glass cubicles being utilized in outside dining in Amsterdam.
So it appears that the use of cubicles, or something resembling cubicles, may not only be relegated to the office environment going forward. This cubicle revival may help us get back into the workforce and to life in general!
It is safe to say that our workplaces and workspaces in the post-pandemic age will be significantly different. And it just so happens that cubicles may end up playing a big part in opening up the next generation working world.